Director of Nursing RN, Wickenburg, AZ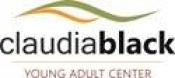 View the Website
Claudia Black Young Adult Center
Director
Wickenburg, AZ
May 16, 2018
Director of Nursing RN
The Claudia Black Young Adult Center located in scenic Wickenburg, AZ. provides intensive, experientially based inpatient treatment specifically tailored to young adults, ages 18-26 who are struggling with unresolved emotional trauma, addictions or who have a dual diagnosis. In 45 days, our goal is to help restore hope, healing, and health to young adults who have lost focus and who are unable to embrace independent lives.
The Director of Nursing oversees the operations of the nurses and BHTs and the delivery of quality / best practice nursing services. Tracks and trends information obtained through performance improvement activities and uses information gained for quality improvement. Provides patient care in a supportive and empathetic manner to ensure a safe environment. Serves as a leader to the nursing and medical tech staff by providing support, guidance and information. The DON and Medical Team work closely with the Clinical Staff.
JOB REQUIREMENTS
Associates Degree in Nursing required. Bachelor's Degree in Nursing preferred.
Current AZ or Compact State Registered Nurse License in good standing.
One year of psychiatric / addictions nursing experience preferred.
Management experience preferred.
Meadows Behavioral Healthcare offers competitive wages and a generous benefits package. Benefits include, medical, dental, vision, paid time off, company paid life insurance and company paid Short/Long term disability. Meadows Behavioral Healthcare offers the option to participate in a 401(k) retirement plan with a company discretionary match.
Learn more about the program, visit www.claudiablackcenter.org
To apply, go to www.themeadows.com/careers
See above
See above
See above