Family Medicine Physician without OB, Pasco, WA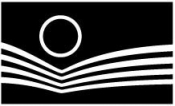 Miramar Health Center
Physician
Pasco, WA
May 15, 2018
If you answer yes to the following questions, I encourage you to explore the following link and see what Yakima Valley Farm Workers Clinic has to offer: WE are Yakima - WE are Family
Are you are looking to make a difference in the health of a community?
Do you have the passion to work with underserved communities that need quality care?
Do you believe that integrated care is a fundamental component in giving patients the best service possible?
YVFWC is the largest community health center in the Pacific Northwest. We are a Patient-Centered Medical Home dedicated to providing high quality and comprehensive care. Our comprehensive health care services include 27 clinics between Washington and Oregon. In several of our clinics, we compliment medical and dental services with registered dietitians, WIC services, mental health services and community health services.
In being part of our organization, our team-based approach champions alliance. You will develop and cultivate patient relationships in an integrated care setting. If you want to make a difference in the health of a community and have the passion to work with underserved patient populations that need quality care, we urge you to inquire more of who we are, what we have to offer, and who we are looking for. We are committed to delivering quality services to everyone, regardless of an individual's financial or citizenship status. At YVFWC, we are family.
Would you be willing to become a member of an organization that valiantly supports patient care? Consider joining a phenomenal team of providers who have the same ideals and goals for patients.
Our Mission Statement is our Daily Guide:
"Together we are dedicated to lead, with the courage to care, the determination to promote personal growth, and the compassion to champion the cause of those who have no voice."
We Have Opportunities:
Where you are committed in working with underserved patient populations.
Where you will practice a full spectrum of family medicine
Where you can see a minimum of 20 patients per day
Where you are willing to take call schedule
Where you will build strong collegial relationships
New graduates are invited to apply – now accepting 2019 graduate CVs
We offer:
We will offer you a competitive productivity-based compensation program comparable to private practice.
Family Medicine Physician ~ $221k Median Compensation
We give you an exceptionally structured orientation with a ramp-up schedule to assist you.
We offer you an impressive and generous benefits package including retirement plans, profit sharing plans, personal leave time, holidays, and malpractice insurance coverage.
We provide you with an excellent hiring package consisting of relocation assistance, a hiring bonus and a monthly stipend for 3rd-year residents.
We give you the option to participate in a 4 week Medical Spanish Immersion Program in Guatemala.
We assist you in Visa Sponsorship.
We will guide you through the process for eligibility for state and federal loan repayment programs.
If you are an NHSC Scholar:
All sites range in HPSA scores from 15-20
With locations throughout Washington and Oregon, you will live, work and play in the breathtaking Pacific Northwest. You will have the opportunity to enjoy an abundance of recreational activities and you will always be within an easy drive to a fast-growing and robust metropolitan area. With clinics in both urban and rural areas, there are opportunities to suit a variety of lifestyles.
If you would like to explore any of these openings, please send your CV to aracelisal@yvfwc.org and I will respond with additional information regarding the employment opportunity and the vicinity.
Our mission celebrates diversity. We are committed to equal opportunity employment.
Respectfully,
Araceli Saldivar
Provider Recruiter
Yakima Valley Farm Workers Clinic
509-865-6175 x 3607
Contact Us
PI102420295
See above
See above
See above