Outpatient Therapist, Grandview, WA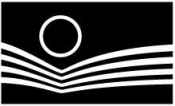 View the Website
Yakima Valley Farm Workers Clinic
Behavioral Health Professional
Grandview, WA
May 15, 2018
Are you an experienced therapist who enjoys working with a multidisciplinary team? Does your passion and background involve working with children and families? Are you looking to apply your Spanish language skills to provide support for an underserved population? If this sounds like you, we have an excellent opportunity for you as an Outpatient Therapist position located in Grandview, WA.
What You'll Do:
Provide mental health services to children and adolescents and their families
Grow and maintain your own client panel
Collaborate with multiple levels of support staff and providers to build client care plans
We want to talk to you if you are:
A Licensed outpatient therapist who has direct experience treating children
A team focused individual who is able to deftly engage with all levels of an interdisciplinary team
A therapist who can handle complex, multi-service treatment plans that may require expertise in evidence based practices.
What we'll offer you:
On-boarding program
Relocation Assistance
Paid Time Off
Excellent Healthcare options
Additional Compensation for Spanish/English Bilingual Skills (testing required)
Employment Qualifications:
Education: Master's Degree in a relevant field required.
Experience: Experience required to obtain independent licensure or two years post graduate experience in the direct treatment of persons with mental illness or emotional disturbance that was gained under the supervision of a mental health professional.
License Requirements:
Licensed Mental Health Counselor (LMHC), Licensed Independent Clinical Social Worker (LICSW) or Licensed Advanced Social Worker (LASW), Washington State Licensed Social Worker Associate Advanced (LSWAA), Licensed Social Worker Associate Independent Clinical (LSWAIC), Licensed Mental Health Counselor Associate (LMHCA), or Agency Affiliated Counselor Registration, all within 1 week of hire if not currently active. Current driver's license and proof of automobile liability insurance coverage. Current First Aid/CPR card, or obtained within 45 days of hire. Note: FBI fingerprints are required if you have lived in Washington State less than the last 3 consecutive years
About YVFWC
Yakima Valley Farm Workers Clinic serves more than 140,000 people across 19 medical clinics, 10 dental clinics, and 57 programs in two states. We are Level 3 Certified as a Patient Centered Medical Home (PCMH). With integrated services including medical, dental, pharmacy, orthodontia, primary care nutritional counseling, autism screening, and primary care mental health, YVFWC's patient-centered model of care offers patients the full-spectrum of care and shelter assistance, energy assistance, weatherization, HIV and AIDS counseling and testing, home visits, and four mobile medical/dental clinics.
Working at YVFWC
Working at Farm Workers Clinic means being the passionate champion for those who have no voice. It means having the opportunity to work with underserved populations and with peers committed to the same work.
In our organization:
We will consistently trust one another to work for the common good.
We will foster integrity by demonstrating ethical behavior and insisting on doing what we say we will do.
We will demonstrate transparency by being candid and truthful no matter the risk.
We will create partnerships to strengthen ourselves and our community.
We will fight for just treatment for all individuals.
We will let joy in.
We have the courage to be an agent of change and refuse anything short of excellence.
Our mission celebrates diversity. We are committed to equal opportunity employment.
Apply Here
PI102419943
See above
See above
See above