Behavioral Health Registered Nurse Director, Tucson, AZ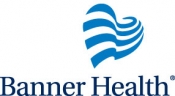 View the Website
Banner University Medical Center
Director
Tucson, AZ
May 14, 2018
At Banner Health, we believe that "leadership matters" and is a key component to providing excellent patient care. Join a nationally recognized leader that values excellence, and begin making a difference in people's lives.
Banner University Medical Center - South Campus contains the largest psychiatric inpatient services in southern Arizona for the adult and geriatric populations. The three behavioral health units consist of a total of 66 beds and offer care to acutely mentally ill individuals; with approximately 70% of the inpatients being involuntary.
This team has an exceptional opportunity for a dynamic, experienced Nursing Director to lead nursing operations on the Level 1 inpatient Behavioral Health Services Team. In this position you would oversee nursing services for behavioral health services at Banner University Medical Center South and you would serve as a liaison with the CRC.
Your pay and benefits are important components of your Journey at Banner Health. This opportunity is also eligible for our Management Incentive Program, as part of your Total Rewards package. Banner Health offers a variety of benefit plans to help you and your family. We provide health and financial security options so you can focus on being the best at what you do and enjoying your life.
About Tucson
Located in the Southwest United States, Tucson is set in a Sonoran Desert valley surrounded by five mountain ranges. Boasting an average 350 sunny days a year and warm dry air, Tucson's climate is ideal for year-round outdoor recreation. Winter temperatures average highs of 64-75 °F. With a population of more than 1 million; Tucson is now the second-largest city in Arizona after the state capital Phoenix. Tucson offers one-of-a-kind experiences for those interested in outdoor adventure and nature, heritage and culture, arts and attractions, golf and original Southwest-inspired dining. For more information visit: http://www.visittucson.org
About Banner - University Medical Center South
Banner - University Medical Center South is a comprehensive medical center that includes an Emergency department, a state-designated trauma center and a Behavioral Health Pavilion. We are an Arizona Department of Health Services-accredited Cardiac Receiving Center and a Nurses Improving Care for Healthsystem Elders-designated senior-friendly hospital. The hospital is staffed by physicians who are full-time faculty of the University of Arizona College of Medicine - Tucson and is managed by Banner Health under an operating agreement with Pima County. Our specialty services include inpatient and outpatient behavioral health, treatment and education for diabetes, innovative geriatrics care and comprehensive orthopedics. For more information about Tucson, please visit: VisitTucson.org
About Banner Health
Banner Health is one of the largest, nonprofit health care systems in the country and the leading nonprofit provider of hospital services in all the communities we serve. Throughout our network of hospitals, primary care health centers, research centers, labs, physician practices and more, our skilled and compassionate professionals use the latest technology to make health care easier, so life can be better. The many locations, career opportunities, and benefits offered at Banner Health help to make the Banner Journey unique and fulfilling for every employee.
Job Summary
This position provides strategic leadership and administration in the areas of patient care, education, safety and quality in accordance with organizational policies and in accordance with standards of professional nursing practice utilizing the framework for professional nursing practice and development. This position promotes a professional practice environment and develops and maintains collegial and collaborative partnerships with key stakeholders across the institution to positively impact the business of clinical operations, nursing and patient care outcomes. These partnerships include ongoing collaboration with physician, facility and organizational leaders. Responsibilities include all aspects of clinical operations, clinician and patient/family education, customer service, patient safety, financial outcomes, and quality outcome management and regulatory compliance.
Essential Functions
Provides leadership in the development, implementation and evaluation of planning structures and processes designed to optimize organizational outcomes. Recruits and retains top talent through effective communication, performance management and professional development. Fosters a team environment by instilling a cooperative atmosphere, promoting collaboration and encouraging constructive conflict. Creates and initiates professional plans for direct reports. Communicates with staff in a manner that is respectful of the diversity of workforce and patients/families.
Provides infrastructure and systems to empower staff to contribute to organizational goals and achieve desired outcomes. Creates processes for sharing information and decision-making across care settings and roles. Develops strong relationships and partnerships with key stakeholders across the organization to positively impact business, nursing and patient outcomes. Oversees the management of financial, human and material resources, to ensure alignment with organizational strategies and goals and maintain compliance with regulatory requirements and policies. Creates and supports a clinical practice environment focused on nursing professional autonomy, inter-professional collaboration and innovation.
Demonstrates a comprehensive understanding of the processes and desired outcomes from clinical operations and motivates staff to perform at the highest level. Assures a measurable, outcome-focused, systematic approach to care delivery. Leads development, implementation and evaluation of evidenced based, quality clinical nursing practice consistent with current nursing research, organizational and national practice standards. Assumes a leadership role in collaborating and partnering with other health care providers, services and the community, in philanthropic and outreach activities.
Leads the integration of innovation and evidence based findings into practice. Creates an environment supportive of innovative solutions. Assumes a leadership role, in partnership with physician and facility leaders, in managing the quality of services provided across the care delivery continuum and within the larger organization. Demonstrates and directs employees in using a systematic approach in analyzing and utilizing data in problem-solving.
Produces results that meet or exceed identified strategic and operational targets through leadership. Assures performance in clinical operations, financial, human resources and quality outcomes meet or exceed established targets. Directs and provides oversight to the management of clinical operations, quality and safety programs, and nursing practice with a focus on results and the evaluation of outcomes data. Leads the effective management of human resources to include staff turnover and retention outcomes and staff satisfaction.
Minimum Qualifications
BSN or MSN required for all new hires to the position after July 1 2013.Incumbents in the position as of July 1, 2013 must possess their BSN or MSN by July 1, 2015.Must possess a strong knowledge of healthcare as normally obtained through the completion of a masters degree in nursing, healthcare administration, or related field.
Requires a current RN license in state of practice. Requires BLS certification.
Must possess a strong knowledge and understanding of clinical care management as normally demonstrated through 3-5 years of progressive care management experience. Requires demonstrated experience leading and/or managing strategic clinical operations. Requires strong written and oral communication skills. Must demonstrate strong decision-making and critical thinking skills along with the ability to lead change.
Preferred Qualifications
Additional related education and/or experience preferred.
See above
See above
See above