Family Practice Physician, Belfair, WA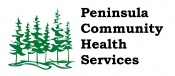 View the Website
Peninsula Community Health Services
Physician
Belfair, WA
May 8, 2018
Full-time Family Practice Physician-Belfair
Job Code: 2018-10-25-003
Location: Belfair
Department: Medical
FT/PT Status: Regular Full Time (1.0 FTE)
Job Responsibilities:
PENINSULA COMMUNITY HEALTH SERVICES
Provides accessible, affordable, quality health and wellness services for our communities
Full-time Family Practice Physician to practice the fullest range of primary care medicine. These services include acute ad episodic care, chronic disease, health maintenance, ambulatory care, and referral for specialty care.
Imaging living between the protected bays of Puget Sound and the forested foothills of the Olympic Mountains lies Washington State's Kitsap and Mason Counties — a rich kaleidoscope of meandering water ways, majestic mountain vistas and vast open spaces. A quality of life dominated by the tranquil relaxed life style offered by the Pacific Northwest region.
Our salaries are competitive with excellent benefits such as malpractice insurance, continuing medical education and more.
See above
See above
See above