Chief of Patient Care, Davis, CA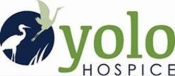 View the Website
Yolo Hospice
Senior Leadership
Davis, CA
May 7, 2018
If you're just looking for a job, you can stop reading now.
But if you're looking for the experience of a lifetime, read on. We're looking for a Chief of Patient Care to join our team in beautiful Yolo County. Yolo Hospice was founded by volunteers who wanted to revolutionize healthcare, and that spirit still drives our care today.
In 2017, Yolo Hospice was voted one of the best places to work in the Sacramento region by the Sacramento Business Journal. Our work values and culture contribute to our retention and capture what we do best...to support those that needs us most!
If you enjoy making a difference in patient care for a non-profit organization where you can also enjoy the best of what nature has to offer, then Yolo Hospice is the place for you. We're in sunny California, near beautiful rivers and parks. If you appreciate freshly picked produce, they are here in abundance throughout our region. If you want to get away, Yolo Hospice is centrally located between the popular cities of San Francisco, California's Capitol Sacramento, and South Lake Tahoe.
PURPOSE/SUMMARY:
The Chief of Patient Care ensures the highest level of care for every patient, every family, every time. This person is responsible for the leadership and management of Yolo Hospice's and YoloCare's clinical program, for improving palliative outcomes and clinical performance, and for ensuring the efficient and effective delivery of all clinical services throughout the organization.
SUMMARY OF QUALIFICATIONS & RESPONSIBILITIES
A minimum of five (5) years of management experience in a hospice or related health care organization.
Must be currently licensed to practice as a Registered Nurse in the State of California.
BS in nursing is required, CHPN a plus.
Possess and maintain current CPR certification.
Comprehensive knowledge of current nursing practice and administration, public health programs administration.
Knowledge of business management, governmental regulations and Joint Commission standards.
Must have the clinical knowledge and critical thinking ability to effectively plan, organize and provide coordination of patient care and daily operations consistent with organizations standards, regulations and strategic objectives.
Must have excellent organizational and management skills to handle multiple level complex patient care issues.
Requires the ability to be a strong and consistent mentor to staff and use the disciplinary process appropriately.
Responsible for managing and building relationships with referral partners, including physicians, hospitals, nursing homes and retirement communities.
Oversees the work of the clinical interdisciplinary team.
Manage and coordinate hospice patient care services and activities in collaboration with healthcare personnel, both internally and externally.
Manage nursing personnel and contracted services.
Follows-up with patients to assess patient satisfaction of organization's services.
Directs in-services, case conferences and staff meetings.
Ensures that the organization operates in compliance with legal, regulatory and accreditation standards.
Ensures that the policies and procedures reflect quality and safe delivery of home health care services.
Maintains a positive and professional image and demonstrates self-directed learning to meet professional development and/or license requirements.
Interested candidates who meet set requirements, please submit your resume and cover letter to Human Resources at hr@yolohospice.org. Position will remain open until filled. Full job description will be provided upon request.
We offer relocation assistance and sign-up bonus, an excellent employee benefit and retirement program, and much more! Visit www.YoloHospice.org to learn more.
See above
See above
See above