Nurse Practitioner, Seattle, WA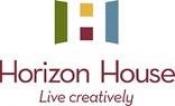 View the Website
Horizon House
Nurse Practitioner
Seattle, WA
May 7, 2018
JOB OPENING - POSTED 4-25-2018
Salary: Nonexempt/Hourly, DOE – Highly Competitive
To apply, log on to our website at www.horizonhouse.org and click on the Careers tab.
JOB DESCRIPTION – Requisition #31-2018
Title: Nurse Practitioner
Department: Clinic
Supervisor: Clinic Manager
Effective Date: 11/20/2014; Rev. 3/30/17
Status: Part Time (24 hours/week); Monday through Friday; 8:30AM to 1:30PM – No weekend calls Grade: 37 Nonexempt
Summary:
The Nurse Practitioner is responsible for all aspects of patient care, including assessment, diagnosis and treatment of both Independent and Supported Living residents. The NP helps identify staff training needs and assists with the teaching/training of health service personnel within areas of responsibility and experience. This position is a day shift with no call after hours or on weekends.
Essential Job Duties:
Responsible for assessment, triage, diagnosis and treatment of residents in both the Medical Clinic as well as on Supporting Living floors and resident apartments. Works closely with Medical Director to manage panel of Supported Living patients.
Determine appropriate level of care given available resources. For services needed beyond the provider's scope and available resources, the NP will refer residents to specialists, primary care providers (PCP), or the Medical Director as appropriate.
Provide Clinic/Supported Living staff on-the-job-training, ongoing support and feedback to ensure skills are consistent with scope of licensure requirements and best practices/standards of care.
Help develop, evaluate and update policies, as directed, related to the clinical aspects of Horizon House.
Promote effective case management services in compliance with Horizon House philosophy, policies and procedures.
Collaborate with the Clinic/Supported Living staff to develop new programs or services to meet the emerging needs of residents.
Secondary Duties:
Responsible for accurate and timely documentation including, but not limited to, medical progress notes, care plans, treatment orders and billing.
Perform additional duties as needed to maintain continuity and efficiency of health care services.
Demonstrate responsibility for own professional growth through pursuit of work related experiences and continuing education.
Participate in organizational quality improvement circles as requested.
Demonstrate and actively participate in the Values of Horizon House.
Other duties as assigned by Clinic Manager or Health Services Officer/or designee.
Personnel:
Maintain positive staff relations through proper communication to keep all unit personnel informed.
Assist Nurse Managers/Clinic Manager with incidents and other investigations as needed.
Facility/Corporation:
Maintain a safe, clean, neat, and orderly working environment.
Attend and actively participate in committees as assigned.
Demonstrate sound judgment and initiative in decision-making, prioritization, and achieving quality nursing outcomes.
Respond quickly to all emergency situations assisting with fire safety education and resident evacuation during fire or disaster.
Safety:
Respond quickly to all emergency situations.
Know and follow facility rules.
Demonstrate proper use of equipment.
Report equipment needs or repairs.
Report any incidents or accidents to residents, staff or visitors to the appropriate facility personnel.
Perform duties as assigned in Facility Disaster Plan; may include transportation of residents. Use required personal protective equipment.
Job Requirements:
Must be familiar with Windows (Word and Excel at a minimum).
Excellent communication, documentation, and interpersonal skills.
Ability to work well under pressure; establish priorities and adapt to change.
Ability to coach and motivate staff.
Confidentiality Requirements:
Employee accesses, uses and/or discloses Protected Health Information, as defined by HIPAA, only to the extent minimally necessary to accomplish essential job functions. Employee practices appropriate safeguards to prevent unauthorized access, use and/or disclosure of PHR (paper, electronic and oral) within his/her work area.
Experience/Knowledge/Education/Specialized Training Required:
Nurse Practitioner with current licensure and in good standing in the State of Washington.
2 years of Nurse Practitioner experience in sub-acute/skilled nursing, long-term care, and/or clinic experience strongly preferred.
Ability to function independently and interdependently.
Demonstrates a high degree of initiative, flexibility and teamwork.
Should be knowledgeable of the age-specific physiological, psychosocial, developmental and spiritual needs of elderly population.
Ability to read, write, and speak English/Effective documentation and oral communication skills.
Ability to comprehend applicable federal law, state regulations, and Horizon House policies, procedures, and programs. Working knowledge of Medicare and Medicaid regulations.
Ability to relate positively, effectively and appropriately with residents, families, visitors, and other facility personnel. Possess special interest in and positive attitude about working with the elderly.
Ability to direct, delegate, and follow up on programs and care of residents.
Ability to use and demonstrate use of all nursing services equipment.
Ability to perform essential function of the jobs with or without reasonable accommodations.
DEA license and Schedule II prescribing privileges required.
First aid & BCLS (Basic cardiac life support) certificate required.
EHR experience desired.
Material/Equipment Directly Used:
Manual dexterity in order to operate relevant equipment. Touch tone phone, fax, computer and copy machine as well as other small office equipment.
Physical and Environmental Requirements:
The designation of essential and marginal functions is for the purpose of compliance with the Americans with Disabilities Act. Employees holding this position will be required to perform all job duties, consistent with the ADA.
See above
See above
See above