Nurse Practitioner/ARNP, Seattle, WA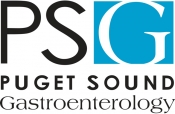 View the Website
Puget Sound Gastroenterology
Nurse Practitioner
Seattle, WA
May 2, 2018
Nurse Practitioner/ARNP (Seattle)
Puget Sound Gastroenterology (PSG) is a large single specialty GI physician group with four locations in the beautiful Pacific Northwest. We currently have an exciting career opportunity for a well-qualified ARNP to join our team in Seattle! This is a full time position and will work four days in clinic and approximately 40 hours per week.
We are a physician-directed organization providing comprehensive gastrointestinal medical services to patients and referring physicians in the Puget Sound area. This focus has given our medical team an unparalleled expertise in this specialized area. Our entire staff is committed to providing the highest quality medical care that is appropriate to the needs of our patients. We provide this care with compassion and consideration for the comfort and concerns of those we serve.
The successful candidate will function as an independent healthcare provider, working collaboratively with the Gastroenterology health team and outside referring agents. They will be seeing a variety of GI patients including IBS/IBD, hepatology and other liver disease; especially HCV, pre-procedure visits, ED and hospital follow-ups.
We are looking for a Washington State licensed Advanced Registered Nurse Practitioner to establish medical diagnoses, order and evaluate diagnostic studies, assess and/or manage follow-up plans. Conduct comprehensive health history, physical assessment and pre-procedure work-ups of patients with acute or chronic gastrointestinal health problems. Excellent communication skills needed.
The position includes management and/or treatment of liver/hepatology disease.
Requirements:
Washington State RN and ARNP License
Current prescriptive authority in the state of Washington
Minimum 2 years clinic experience; Gastroenterology experience preferred
Please visit our website at www.pugetsoundgastro.com. PSG is a great place to work and advance in your career. You'll find a collaborative team of colleagues and providers, a rich compensation program and competitive benefits, a beautiful office environment as well as consistent hours – no evenings, holidays, or weekends. And we enjoy 8 paid holidays per year!
If you are interested in this position, please submit your CV and cover letter in a Microsoft Word or pdf format to rtodd@psgastro.com.
PSG is proud to be an Equal Opportunity Employer. PSG does not discriminate on the basis of race, color, gender, disability, protected veteran, military status, religion, age, creed, national origin, gender identity, sexual orientation, marital status, genetic information, or any other basis prohibited by local, state, or federal law.
See above
See above
See above