Internist, Moses Lake, WA
View the Website
Confluence Health
Physician
Moses Lake, WA
May 2, 2018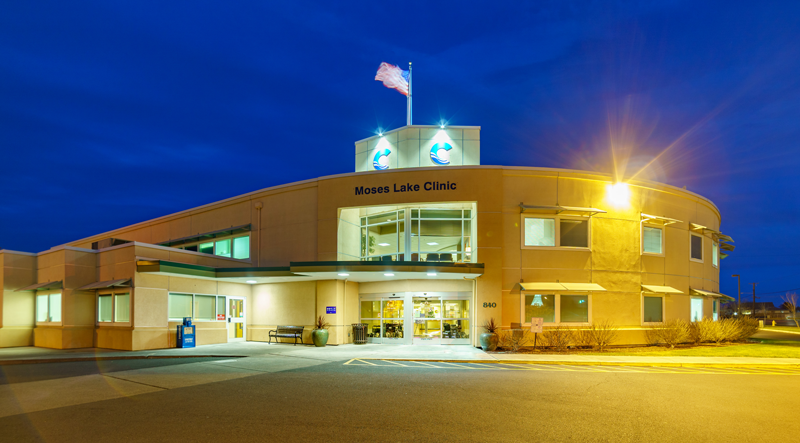 Where It All Comes Together
Seeking a BC/BE Family Physician with or without OB to join established practice. We currently have 4 physicians and 1 APC on staff, but are expanding to accommodate the significant growth of Grant County. Full time 4 day per week schedule. Specialty partners outreach to clinic regularly. Peds, OB, Ortho, GI, and Radiology onsite.
First year guaranteed salary based on MGMA/AMGA median with robust benefits. Position is site qualified for governmental loan repayment as well as $120,000.00 student loan repayment program from Confluence Health and the Wenatchee Valley Medical Group.
Leading Medicine
Confluence Health is an integrated, regional healthcare delivery system with 2 hospitals, multi-specialty care in 40+ service lines and primary care with rural outreach to ten communities across North Central WA state. Over 270 well trained physicians and 150 advanced practice clinicians provide the highest quality comprehensive care in a service area of approximately 12,000 square miles.
Physician Partnership
As a Physician at Confluence Health, you will have the opportunity to become a shareholder with the Wenatchee Valley Medical Group, an independent, physician owned and governed group that was formed in 1941.
World Class Outdoor Recreation
This position is in Moses Lake, WA where we're known for our dazzling sunsets and prehistoric geology. We live in a sportsman's paradise offers boating, camping, hunting, bird-watching, hiking and a wealth of other activities across all four seasons.
Cycling, mountain biking, rafting, rock climbing, fishing, golfing, kayaking and so much more are right outside our door!
To learn more about us, please visit our website at: www.ConfluenceHealth.org/recruiting.
To apply, please submit your CV to: Joinus@ConfluenceHealth.org. To speak directly with a Recruiter, please call (509) 436-6812.
See above
See above
See above