Deputy Director, Public Health Operations, San Jose, CA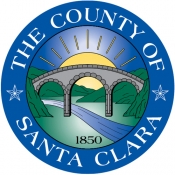 View the Website
County of Santa Clara
Deputy Director
San Jose, CA
April 30, 2018
The Deputy Director, Public Health Operations is responsible for the overall operations of the Public Health Department and for maximizing the effectiveness and efficiency of services. This is an executive management position that reports directly to County Health Officer.
The County of Santa Clara is seeking a dynamic leader who is decisive, well organized and possesses considerable management experience to fill this critical position. This is an exciting and challenging career opportunity for a highly qualified individual capable of providing effective leadership to a diverse staff and who has strong team building abilities.
Education, Experience Certifications
A qualified candidate would typically possess education and experience equivalent to a Master's Degree from an accredited college of university in Public Health, Public/Business Administration, Human Services or a closely related field and a minimum of five (5) years of broad and extensive management experience involving the planning, organization, management and coordination of community or governmental health programs.
To Apply
It is anticipated that this recruitment will remain open until position is filled. The filing period may be extended further or close as early as 10 days from issue date if necessary.
For a complete job description and to apply, please go to: www.sccjobs.org
If you have any questions regarding this position, contact Patricia Carrillo, Executive Services, (408) 299-5897. EOE
See above
See above
See above