Family Medicine/OB Physician, Spokane, WA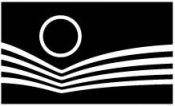 Yakima Valley Farm Workers Clinic
Physician
Spokane, WA
April 24, 2018
Are you are looking to make a difference in the health of a community? Do you have the passion to work with underserved patient populations that need quality care?
Consider joining the Yakima Valley Farm Workers Clinic family. As the largest community health center in the Pacific Northwest, we are a mission-driven Patient-Centered Medical Home devoted to providing high quality and comprehensive care. Our team-based approach fosters synergy, allowing the opportunity to develop and cultivate patient relationships.
With locations throughout Washington and Oregon, you will live, work and play in the breathtaking Pacific Northwest. You will have the opportunity to enjoy an abundance of recreational activities and you will always be within an easy drive to a fast-growing metropolitan area. With clinics in both urban and rural areas, there are opportunities to suit a variety of lifestyles.

We are looking for a Family Medicine Physician with OB to join our dedicated team of mission-driven providers at Unify Community Health Northeast in Spokane, WA
A few of our benefits include:
A competitive productivity-based compensation program ranging $200k+
A comprehensive benefits package
A great work/life balance
Hiring bonus and relocation package
Loan repayment options
Visa sponsorship
Monthly stipend for 3rd-year residents
About YVFWC
Yakima Valley Farm Workers Clinic serves over 120,000 people across 27 clinics and programs in two states. We have expanded medical care to include dental, orthodontia, nutritional counseling, autism screening, and behavioral health. We also offer community programs that offer assistance with employment and training, afterschool education, rental and shelter assistance, energy assistance, weatherization, HIV and AIDS counseling and testing, home visits, tobacco cessation, and three mobile medical/dental clinics.
Working at YVFWC
Working at Farm Workers Clinic means being the passionate champion for those who have no voice. It means having the opportunity to work with underserved populations and with peers committed to the same work.
At Farm Workers Clinic:
We will consistently TRUST one another to work for the common good.
We will foster INTEGRITY by demonstrating ethical behavior and insisting on doing what we say we will do.
We will demonstrate TRANSPARENCY by being candid and truthful no matter the risk.
We will create PARTNERSHIPS to strengthen ourselves and our community.
We will fight for JUST TREATMENT for all individuals.
We will let JOY in.
We have the COURAGE to be an agent of change and refuse anything short of excellence.
The Pacific Northwest
Working at Farm Workers Clinic means living in the beautiful Pacific Northwest. You will have the opportunity enjoy spectacular wilderness areas, scenic ocean beaches and crystal-clear lakes and rivers. Because of the Cascade mountain range, the Northwest has two distinct climates: The west side is lush and green. Eastern Washington and Oregon, shielded from the rain-filled clouds by the high mountains, tend to be sunny and arid.
The two climates enable farms and orchards to produce a bounty of different fruits, berries, and vegetables. And with 22 appellations, Washington and Oregon are also celebrated for their world-class wines.
No matter where you live in the Pacific Northwest, you will be within an easy drive to a thriving metropolitan area, offering fine shopping, theatres, museums and galleries. The area also boasts progressive public and private schools and world-class universities.
If this sounds like the opportunity you have been looking for, please apply online or contact us to learn more about what we have to offer. Call us toll-free at 877.983.9247 or email us at providerjobs@yvfwc.org.
Our mission celebrates diversity. We are committed to equal opportunity employment.
Successful completion of ACGME-AOA accredited family residency program.
Contact Us
See above
See above
See above