Health Plan Prior Authorization Coordinator - Gov't Programs, Portland, OR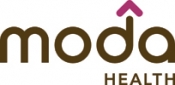 View the Website
Moda Health
Professional
Portland, OR
April 19, 2018
Let's do great things, together
Founded in Oregon in 1955, Moda is proud to be a company of real people committed to quality. Today, like then, we're focused on building a better future for healthcare. That starts by offering outstanding coverage to our members, compassionate support to our community and comprehensive benefits to our employees. It keeps going by connecting with neighbors to create healthy spaces and places, together.
Currently, Moda Health is seeking a Government Prior Authorization Coordinator. This position provides administrative support to the OHP Medical Management Team to include investigating and researching OHP OAR's and DMAP Guidelines regarding permitted codes and member disenrollment.
Primary Functions:
Researches Medicaid OAR's and DMAP Guidelines regarding DME and permitted codes.
Reviews Medicaid ER claims to determine payment level and appropriate use of the ER (payment of billed charges vs assessment fee). Perform a complete review of the ER claim and ensure communication with claims department regarding payment level.
Reviews Medicaid and Medicare related referral and authorization requests routed to Healthcare Services to determine if Government CSS is able to complete them or if they require further review by the Government RN.
Determines the requirement for referral or pre-authorization based on the plan type, ICD-9 code, CPT/HCPC code or place of service.
Provides education to members and providers regarding appropriate use of ER as well as appropriate alternative levels of care.
Reviews Medicaid cases for potential disenrollment.
Trains Medical Review Specialists to complete Medicaid DME authorizations.
Coordinates with providers to ensure consideration is given to unique treatment needs.
Assists providers with coordination of capitated services and discharge planning.
Utilizes appropriate community and social service resources as liaison to medical services.
May be required to attend training, Regional Medicaid and Medicare meetings and case conferences involving aged, blind and disabled Medicaid members within the Moda service area.
Works closely with patients, families and providers, usually by telephone.
Consults the Medical Director on complex cases.
Responsible for daily administrative functions of the Medicaid/Medicare team in Healthcare Services, ensuring deadlines are met to serve the needs of the nurses, members and providers as well as facilitates the timely processing of documentation submitted to the Medical Management department.
Utilizes the Moda core systems for documentation of contact with providers and Medicaid/Medicare members.
Communicates effectively with Medical Management support staff.
Communicates with the DMAP RN Hotline for non-code pairing to determine funding.
Reviews the daily Medicaid/Medicare BO report and processes as appropriate.
Effectively uses the Moda core systems to accurately determine eligibility, benefit plan, physician networks associated with the member plan.
Reviews emergent admission requests pended by Medical Intake; contact providers to obtain appropriate ICD-9 code if one is not provided at time of request.
Provides back up to Medical Intake department to process OHP faxed requests.
Effectively uses the Moda core systems to accurately determine eligibility, benefit plan, physician networks associated with the member plan.
Utilizes the contracts available within Moda whenever possible.
Documents cost savings opportunities where appropriate.
Writes accurate, readable narrative reports.
Develops professional relationships with other Moda departments. Coordinates with Customer Service for complete and accurate benefit determination.
Identifies and utilizes community resources as part of the ER review function.
Provides approvals and denials of claims in a professional, positive manner.
Identifies problems and researches alternative solutions.
Contributes to the department as a team player.
Performs other duties as assigned.
Are you ready to be a betterist?
If you're ready to make a difference that matters, we want to hear from you. Because it's time to discover what's possible.
Together, we can be more. We can be better.
Moda Health seeks to allow equal employment opportunities for all qualified persons without regard to race, religion, color, age, sex, sexual orientation, national origin, marital status, disability, veteran status or any other status protected by law.
Required Skills
Experience with Medicaid and Medicare business not required but preferred.
High School Diploma or equivalent.
2-4 years experience in a fast paced general office.
Proficient in Microsoft Word for Windows, Excel and Access.
Type a minimum of 25 wpm on a computer keyboard.
Demonstrated business composition and grammar skills.
Analytical, problem solving, memory retention, organizational and detail oriented.
Excellent verbal and interpersonal communication skills including management of the angry customer.
Ability to work well under pressure.
Ability to come into work on time and on a daily basis as scheduled.
Project a professional business image telephonically and in person.
See above
See above
See above