Associate Chief Nursing Officer and Assistant Administrator, Seattle, WA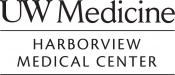 View the Website
Harborview Medical Center
Senior Leadership
Seattle, WA
April 18, 2018
Associate Chief Nursing Officer and Assistant Administrator
Harborview Medical Center
Seattle, WA
Join Harborview Medical Center for an outstanding leadership opportunity as Associate Chief Nursing Officer and Assistant Administrator.
Harborview (HMC) is the level 1 adult and pediatric trauma center and regional burn center serving Washington, Alaska, Montana and Idaho. HMC is owned by King County, governed by a county-appointed board of trustees and managed by the University of Washington (UW). Harborview serves as one of the training sites for the UW School of Medicine and is a public/safety-net hospital for our diverse community. We provide high quality, state-of-the art advanced health care for people from all walks of life.
POSITION TITLE: Associate Chief Nursing Officer and Assistant Administrator
RESPONSIBLE TO: Chief Nursing Officer/Sr. Associate Administrator for Patient Care Services
JOB SUMMARY: This position administratively directs, coordinates and systematically evaluates operational, financial and personnel components and functions of the assigned Patient Care Services departments at Harborview Medical Center (HMC). The effectiveness of this position is measured by the quality and efficiency of the departments' operations and by the satisfaction of patients, physicians and staff. This goal is achieved through the effective coaching and mentoring of directors and managers so that they demonstrate: 1) skills in recruiting and retaining excellent staff, 2) effective planning consistent with the institutions goals and objectives, 3) knowledge and skills to implement effective operations, 4) the ability to meet departmental goals. In addition, this position provides administrative and management support to the Chief Nursing Officer/Sr. Associate Administrator for Patient Care Services and serves as a member of the Administrator On-Call Team.
Major Responsibilities
Administratively and operationally responsible for the following areas:
Psychiatric programming and services including:
Three inpatient psychiatric units
Psychiatric emergency services
Involuntary Psychiatric Program
Psychiatric consult services to acute medical-surgical areas
Quality Improvement and Regulatory Affairs
Rehabilitation Medicine Services including
Intensive Inpatient Trauma Rehabilitation
Quality Improvement and Regulatory Affairs
Infection Control
Clinical Operations
Staff Education
Care Management Department
Continuity of Care Services
Utilization Management Department
Clinical Documentation Specialists
Dialysis Program
Support to managers and directors:
Clarification of goals and objectives for HMC and PCS as well as each department
Meet regularly with managers/directors to identify critical operational issues.
Initiate planning process for addressing challenges.
Assist with efforts to recruit and retain excellent staff.
Liaison with administration to ensure that departmental efforts are supportive of and supported by the institution-wide goals.
Ensure that core competencies for all managers are achieved.
Promote ongoing professional development for managers/directors to encourage innovation and creativity.
Development of process improvement plans to address ongoing and emerging operational challenges
Coordinate with other departments/divisions who may be sponsors of initiatives that greatly impact operations.
Provide central point of contact to ensure seamless communication among departments.
Follow up with managers/directors regarding progress of individual initiatives.
Promote standardization of operations wherever possible to achieve greatest level of quality, efficiency, productivity, and accuracy.
Assist managers/directors in trouble-shooting specific operational issues
Coordination of projects and initiatives
Ensure that all efforts are clearly articulated, not duplicative or in conflict with other projects, and have adequate resources to succeed.
Ensure that projects are evaluated and held to standards of operational success.
Promote integration of successful initiatives/pilots to other areas.
Work closely with other departments or other institutions to ensure efforts mirror best practices.
Coordinate change processes across departments (whether internally or externally initiated) to ensure optimal transition.
Participates in community, institution, or divisional committees to promote the HMC Mission.
MINIMUM QUALIFICATIONS
Master's degree in Nursing, Hospital Administration or equivalent.
Bachelor's degree in Nursing.
Licensed as RN in Washington State.
Five (5) years of progressive management experience in health care delivery operations.
Demonstrated success leading psychiatric or care management programs.
PREFERRED QUALIFICATIONS
Experience in an academic, safety net or urban medical center.
Demonstrated record of program development and personnel management.
Able to communicate effectively in English: electronically, in writing and verbally.
Demonstrated competence in financial management, clinical and practice management and be comfortable and conversant with the tools and techniques associated with process improvements, change management, and major systems change through the use of group processes.
Basic computer knowledge and command of basic personal computer skills.
Please apply via www.uw.edu/jobs to req. # 154833.
See above
See above
See above