Chief Administrator - Management Services Organization, Puyallup, WA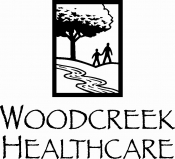 Woodcreek Healthcare
Administrator
Puyallup, WA
August 10, 2017
CHIEF ADMINISTRATOR – MANAGEMENT SERVICES ORGANIZATION
Woodcreek Healthcare is seeking an experienced Chief Administrator to fill a position created by the resignation of its current Chief Administrator.
The Organization:
Woodcreek Healthcare provides general pediatric medicine in three locations along with two urgent care clinics that are open to both children and adults. Woodcreek Healthcare has a staff 130 employees and is governed by a 12-person Board of Members and a 4 person Management Committee. Woodcreek us staffed by 35 providers including imbedded behavioral health and an asthma allergy clinic at one of its locations. The Chief Administrator provides leadership to a six-member Leadership Team which is responsible for all operational aspects of the group.
The Position:
The Chief Administrator is the organizational leader and is integrally involved in strategic planning and organization-wide decision making and is ultimately responsible for the optimal function of all non-provider aspects of daily operations. The CA ensures that all activities and outcomes are aligned with Woodcreek's mission and Core Values.
The successful candidate will have the education, background and experience to be successful in leading the organization. The requisite qualifications are:
A Bachelor's degree in business, healthcare or related fields is required, and an MHA or an MBA are strongly preferred. Candidates with CMPE or FACMPE accreditation through the American College of Medical Practice Executives will be given special attention.
Progressive leadership with a minimum of five years' experience as a senior executive in an operations or finance position in a medical group practice or management service organization. Experience in primary care is preferred.
Experience in management accounting, financial management and the use of data analysis and benchmarking to achieve better than median financial and operational outcomes.
Prior involvement with successful clinical quality improvement programs and the production of high patient and employee satisfaction results.
Experience in marketing and business development with a medical group and demonstrated success fostering positive relationships with integrated delivery systems and provider service organizations.
The Location:
This is your opportunity to live and work in the beautiful Puyallup Valley of East Pierce County, Washington. Puyallup is situated in the shadow of magnificent Mt. Rainier which offers a wide variety of activities, including running, hiking, skiing, fishing, kayaking and canoeing and wilderness camping, all within a one hour drive. The sporting, shopping and cultural activities of Seattle are a short drive away. Puyallup has a well-regarded public school system and Pierce County has a number of excellent private schools.
If you are a highly motivated and qualified candidate who is passionate about working with an exceptional team of professionals in a highly regarded organization, we encourage you to consider Woodcreek Healthcare.
Please submit your CV or resume with a letter of interest to hr@woodcreekhealthcare.com
See above
See above
See above