Gastroenterologists, Edmonds and Seattle, WA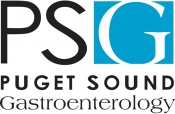 View the Website
Puget Sound Gastroenterology
Gastroenterologist
Edmonds and Seattle, WA
August 10, 2017
Gastroenterologists (Edmonds and Seattle, WA)
Puget Sound Gastroenterology (PSG) is a large single specialty GI physician group in the beautiful Pacific Northwest. We currently have an exciting career opportunity for 2 general Gastroenterologists to join our teams in Edmonds and Seattle! We are a physician-directed organization providing comprehensive gastrointestinal medical services to patients and referring physicians in the Puget Sound area.
This focus has given our medical team an unparalleled expertise in this specialized area. Our entire staff is committed to providing the highest quality medical care that is appropriate to the needs of our patients. We provide this care with compassion and consideration for the comfort and concerns of those we serve.
Highlights:
Four locations in Puget Sound
Physician owned
Competitive salary and generous benefit package
Partnership tracks available
General GI, Part-Time/Job Share
Applicant should be a team player with excellent professional and interpersonal skills
Please visit our website at www.pugetsoundgastro.com.
If you are interested in this position, please submit your CV and cover letter in a Microsoft Word or pdf format to rtodd@psgastro.com.
PSG is a great place to work and advance in your career. You'll find a collaborative team of coworkers and providers, great benefits, a beautiful office environment as well as consistent hours – no evenings, holidays, or weekends. And we enjoy 8 paid holidays per year!
PSG is proud to be an Equal Opportunity Employer. PSG does not discriminate on the basis of race, color, gender, disability, protected veteran, military status, religion, age, creed, national origin, gender identity, sexual orientation, marital status, genetic information, or any other basis prohibited by local, state, or federal law.
See above
See above
See above