Director, Client Services - Virginia Mason Institute, Seattle, WA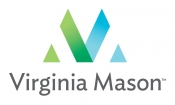 View the Website
Virginia Mason Medical Center
Director
Seattle, WA
August 10, 2017
Director, Client Services - Virginia Mason Institute
Management Fulltime - Regular Seattle, WA, US
Job Number: 171344
Department: VMI - Client Services
Hours: 8 a.m. - 5 p.m.
Honored as Top Hospital of the Decade by The Leapfrog Group, Virginia Mason in Seattle, WA, is internationally recognized as a preeminent organization that is focused on transforming health care. True to that vision, we spent this past decade creating and delivering a multitude of innovations. The results? Industry-changing process improvements and initiatives that have revolutionized our ability to eliminate waste, cut costs, and most importantly, improve the quality of services. Our commitment to Team Medicine and the transformation of health care is what built our reputation as a quality leader, and empowers us with the capability to provide rapid access to care through our Virginia Mason Production System.
As a key member of our leadership team, you will help to continually develop the results-driven initiatives that define our success and are transforming healthcare.
Responsibilities include oversight of the Virginia Mason Institute's workgroups that are preparing for and delivering services to clients and supporting the client experience. This includes management of institute team members who, provide education, facilitation, and coaching, and support the client experience through building relationships with clients, setting client expectations, and ensuring an exceptional experience. This includes responsibility to provide leadership, build an effective team, budget, recruit and retain team members, strategic planning, proactive business development, for delivering high quality products and services, and to oversee the roles and responsibilities for the client services team.
This position places strong emphasis on the following outcomes: successful delivery of products and services, high functioning team.
This position requires:
A minimum of 10 years of progressive experience in healthcare, consulting, or related setting with at least 3 years of experience in a leadership role required.
Master's degree in health administration business, or a related degree required.
Experience in leadership position while applying lean to manage division/department preferred. Experience in leading culture change preferred.
This position requires completion of Advanced VMPS for Leaders within one year of employment anniversary.
Virginia Mason offers much more than competitive compensation and benefits. With continuing education opportunities and the added potential of relocation assistance, you will find our commitment to your well-being is both rewarding and refreshing.
There is also the lifestyle benefit that comes with finding yourself in the heart of the Pacific Northwest. Surrounded by the vibrancy and sophistication of one of the most livable cities in the country, finding the perfect urban or outdoor pursuit will instinctively and pleasurably become second nature.
We are an equal opportunity/affirmative action employer.
See above
See above
See above