Cath Lab Manager, Wenatchee, WA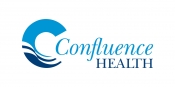 View the Website
Confluence Health
Manager
Wenatchee, WA
August 10, 2017
Cath Lab Manager
Confluence Health in Wenatchee, WA is growing!
Confluence Health is seeking a Cath Lab Manager to work under the general direction of the Director of Inpatient Cardiology, the Cath Lab Manager is responsible for establishing and maintaining the highest possible standards of excellence for the, Cardiac Cath Lab, Interventional Lab, Electrophysiology Lab, Echocardiography Department, Vascular Department and the EKG Department. The manager is accountable for realizing optimum utilization of both equipment and personnel through effective planning, managing, organizing, and directing. This position is responsible for the daily operations and work activities of the listed departments. The Cath Lab Manager is responsible to oversee the Cardiology data management for ACC, STS, COAP and HRS, BCBSA Cardiac Services designation, etc. collection. The manager will assist the director with the management of the Cardiac Level I designation, and all parties involved. The manager will assist the director and provided clinical training; attend conferences and present new techniques to specific counsel groups of listed departments.
Qualifications:
Required:
Bachelor's Degree.
A current Confluence Health employee may substitute a Bachelor's Degree with an Associate's Degree with six years of relevant experience, two of which must be leadership, and completion of BS within two years of hire; OR LEAD completion.
Two years' of Management experience as a CVT, RT or RN in the Cath Lab.
Must be licensed as a CVT, RT, or RN in WA State.
Current ACLS / BLS certification, or completion upon hire.
Must have an understanding of systems, computers, and comprehension of interventional charging procedures, and a general knowledge of the modalities in the Specials, Cath Lab, Electrophysiology, and Echocardiography areas.
Must have knowledge of anatomy, physics and accreditation process for Echo, and Vascular Departments.
Must hold an EKG certification, or completion upon hire.
Must have general knowledge of other Radiology modalities.
Must have the ability to effectively communicate with all levels of staff, management, administration & physicians to provide problem analysis and resolution.
Must demonstrate leadership ability, initiative, creativity, independent judgment, and positive thinking.
Must consistently provide results through effective utilization of available resources, and perform technical procedures.
Must possess basic computer skills related to Windows navigation, mouse usage, accurate keyboarding, email communication and password management.
Must maintain primary residence in the Confluence Health service area.
Desired:
Master's Degree preferred.
Who We Are:
Confluence Health is an integrated healthcare delivery system that includes two hospitals and more than 40 medical specialties, to provide comprehensive medical care in North Central Washington. With over 270 physicians and 150 advanced practice clinicians, Confluence Health is the major medical provider between Seattle and Spokane. Our goal is to deliver high-quality, safe, compassionate, and cost-effective care close to home. Staying on the leading edge of healthcare innovation is important, so we invest in technology—to provide better care for our patients and allow our providers to operate at the highest level.
Our Mission:
We are dedicated to improving our patients' health by providing safe, high-quality care in a compassionate and cost effective manner.
Our Vision:
To become the highest value rural healthcare system in the nation that improves health, quality of life, and is a source of pride to those who work here.
To Apply:
For a full job description and to apply on-line, go to https://www.healthcaresource.com/confluencehealth/index.cfm?fuseaction=search.jobDetails&template=dsp_job_details.cfm&cJobId=100010752. For more information about Confluence Health visit our website at www.confluencehealth.org/careers. If you'd like to speak with a Recruiter directly, please email us at Rebecca.Wright@confluencehealth.org.
See above
See above
See above