Dentist, Anchorage, AK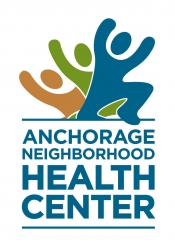 Anchorage Neighborhood Health Center
Dentist
Anchorage, AK
August 9, 2017
Adventure awaits in Alaska...
Are you passionate about dentistry and want to gave back to your community?
Need help paying off your student loan debt?
Do you love adventure and the great outdoors?
Are you a Dentist looking for a new adventure, change of pace or to reach the next level in your career? The Anchorage Neighborhood Health Center (ANHC) could be the place you've been searching for. Located in Alaska's largest city, Anchorage, we are Alaska's oldest and largest community health center.
We are an organization of more than 150 + passionate, mission-driven Alaskans, who spend each day making a difference in the lives of our patients.
We see almost 4,000 dental patients annually, and our unique community health center environment provides the opportunity for ANHC dentists to apply a broad range of skills, including general, pediatrics and geriatric dentistry.
ANHC dental employees benefit from:
A competitive compensation and benefits package
Low cost medical/dental/vision premiums
Generous Paid Time Off
457(b) Tax Sheltered Annuity Plan
Meaningful work with our community's under-served on a daily basis
A highly diverse patient population, resulting in increased dental knowledge and experience
Working in a state-of-the-art dental clinic
Eligible for National Health Service Corp Loan Repayment
Eligible for State of Alaska Loan Repayment Program
This dentist position is 3-4 days per week. Contact our Chief Dental Officer at gringler@anhc.org for more information.
See above
See above
See above