Clinic Manager, Ellensburg, WA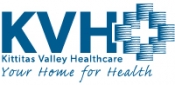 View the Website
Kittitas Valley Healthcare
Manager
Ellensburg, WA
August 8, 2017
Clinic Manager
Ellensburg, WA Full-time
Company Description
Who is KVH...
KVH is an integrated healthcare delivery system that includes 24-hour emergency care, inpatient, and outpatient hospital services through KVH Hospital. Clinics include family medicine, internal medicine, orthopedics, general surgery, women's health, and urgent care. Specialty services provide home health and hospice, physical, speech and occupational therapies and a geriatric nurse practitioner program.
Job Description
The Clinic Manager will work as part of a team to support all the Clinic providers and to work closely with the front office staff to ensure the best possible service is delivered to the Clinic's patients. Will work closely with the Chief of Clinic Operations, Clinic Nursing Director, and the Central Billing Office. The Clinic Manager will assist in the hiring of new employees, overseeing the training of new and existing employees, addressing employee and customer complaints, completing clinic staff evaluations, excluding providers. Responsible for the daily operations of the clinic. This Clinic Manager will be responsible for the General Surgery, Orthopedics, and Workplace Health clinics.
Qualifications
What is required...
High school diploma or equivalent
Minimum of five years of general administrative/clerical experience in a healthcare setting
Minimum of two years of clinic supervisory experience or equivalent
Current computer experience (medium to expert level) in Microsoft products
What is preferred...
Previous experience in patient care
Medical Assistant - Certified license (from the Washington State DOH)
Additional Information
Wage: Starting at $62,000/year; based on years of applicable experience
FTE: 1.0 = 40 hours/week
See above
See above
See above