Family Practice Providers, Santa Rosa, CA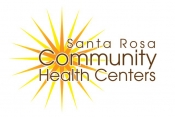 View the Website
Santa Rosa Community Health
Medical Staff
Santa Rosa, CA
August 8, 2017
Job Announcement:
Family Practice Providers
0.6-1.0 FTE
Dutton Campus
Start Date: February 2018
Santa Rosa Community Health serves our diverse community by providing excellent, culturally responsive, comprehensive primary care that is accessible to all people. We care for the whole person with compassion and respect. We cultivate a safe, supportive learning environment where employees can do their best work in a way that embraces diversity. We advocate for health care as a human right because it is fundamental to social justice.
Job Summary: Under the direction of the Medical Director, provides professional medical services in the community health center as a member of the Patient Centered Medical Home Team.
The Dutton Campus is designed to be an integrated health home, with Medical Care, Behavioral Health, Mental Health, Pharmacy Services, and Dental Services in the same building.
Specific Tasks/Duties Include:
Creates an ongoing relationship with each patient by providing access, continuity, education and comprehensive care via diagnosis and treatment of SRCHC patients within the scope of his/her license to practice medicine.
Actively supports organization priorities of patient care, quality, education and sustainability.
Provides patient centered service and supports a positive work environment.
Provides for the patient's health care needs and when needed arranges care with other qualified professionals.
Assures quality and safety by adhering to PCMH principles, including teamwork, evidence-based medicine, CQI, and active participation of patients in decision-making.
Provides timely follow-up on patients seen including chart notations, lab review, and referrals to specialists including providing after hours coverage as required by site.
Participates in Provider meetings, QA meetings, and other professional activities as requested by the Medical Director.
Meets regularly with the Medical Director to review patient care issues and provides input into the development of treatment guidelines and protocols.
Provide on-site day to day clinical supervision and back up of Family Nurse Practitioners and Physician Assistants.
Participate in ongoing training.
The duties listed above are intended only as illustrations of the various types of work that may be performed. The omission of specific statements of duties does not exclude them from the position if the work is similar, related, or a logical assignment to the position.
Minimum Qualifications:
Education:
Current unrestricted California License as a Medical Doctor, Doctor of Osteopathy or Family Nurse Practitioner
Board Eligible or Board Certified in a medical specialty.
Experience:
Experience working with electronic medical records (EMR).
Knowledge and Skills:
Demonstrated proficiency with all tasks on the most current Staff Physician competency list.
Proficiency in Spanish and English (speak, read, and write) preferred.
Demonstrates knowledge of compliance issues within the community clinic environment.
Uses incident reporting system when appropriate.
Complies with HIPAA policies.
Completes assigned policy review items.
Strong interpersonal skills; ability to be sensitive with persons of various social, cultural, economic and educational backgrounds.
Experience with Outlook email function and EMR.
Ability to work as part of a team.
Good judgment, problem solving and decision-making skills.
Physical Requirements:
While performing the duties of this job, this position is frequently required to do the following:
Use standard office equipment and access, input, and retrieve information from a computer. Use computer keyboard with manual and finger dexterity and wrist-finger speed sufficient to perform repetitive actions efficiently for extended periods of time.
Give and follow verbal and written instructions with attention to detail and accuracy.
Perform complex mental functions and basic arithmetic functions; interpret complex laws, regulations, and policies; collect, interpret, and/or analyze complex data and information.
Vision: see details of objects at close range.
Coordinate multiple tasks simultaneously.
Reach forward, up, down, and to the side.
Sit or stand for minimum periods of one hour at a time and come and go from the work area repeatedly throughout the day.
Lift up to twenty (20) pounds.
Travel to other office and community locations.
TO APPLY: Submit your resume to Alyson Escallier in the Human Resources Department by email to alysone@srhealthcenters.org, or by fax to 707-387-3123. Please reference Provider- Dutton Campus in the subject line or fax cover sheet.
See above
See above
See above