Clinical Psychologist, Yakima, WA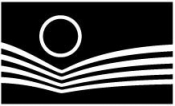 View the Website
Yakima Valley Farm Workers Clinic
Psychologist
Yakima, WA
August 3, 2017
Are you an experienced clinician who enjoys working with a multidisciplinary team? Does your passion and experience involve working with children and families? Do you enjoy mentoring other mental health professionals? If so, YVFWC would encourage you to apply for our open Clinical Psychologist position located in Yakima, WA.
What You'll Do:
Grow and maintain your own case load through an established referral process and with the support of an administrative team.
Collaborate with a multidisciplinary team to assess patients and create treatment plans for children with the support of their families
Provide expertise in Evidence Based Testing and Assessment methodologies
Render mentorship and internal leadership to other mental health professionals within the organization through informal training opportunities
What We are Looking For:
Advanced Clinicians with direct experience treating a diverse population of children and families
Team players who can professionally engage with all levels of an interdisciplinary team
Clinicians who have conducted assessments for DDA, SSI, School Districts and other similar agencies
Flexible clinician who is comfortable seeing clients at multiple service sites in the Yakima Valley
We offer great benefits:
Relocation Assistance
Paid Time Off
Professional Allowance/Continuing Education
Excellent Healthcare options
Employment Qualifications
Education: Ph.D. or Psy.D in Clinical Psychology or related field.
Experience: Experience in a wide range of diagnostic capacities, including testing and supervisory experience in a clinical setting.
Licenses/Certificates/Registration: Washington State licensed psychologist; current Washington State driver's license and proof of automobile liability insurance coverage; and a current CPR/First Aid card, or obtained within 45 days of hire. NOTE: FBI fingerprints required if have lived in Washington State less than the last 3 consecutive years.
Bilingual Spanish/English preferred, but not required.
***We are a National Health Service Corps (NHSC) participating site and loan repayment opportunities are available! ***

Working at YVFWC
Working at Farm Workers Clinic means being the passionate champion for those who have no voice. It means having the opportunity to work with underserved populations and with peers committed to the same work.
At Farm Workers Clinic:
We will consistently TRUST one another to work for the common good.
We will foster INTEGRITY by demonstrating ethical behavior and insisting on doing what we say we will do.
We will demonstrate TRANSPARENCY by being candid and truthful no matter the risk.
We will create PARTNERSHIPS to strengthen ourselves and our community.
We will fight for JUST TREATMENT for all individuals.
We will let JOY in.
We have the COURAGE to be an agent of change and refuse anything short of excellence.
The Pacific Northwest
Working at Farm Workers Clinic means living in the beautiful Pacific Northwest. You will have the opportunity enjoy spectacular wilderness areas, scenic ocean beaches and crystal-clear lakes and rivers. Because of the Cascade mountain range, the Northwest has two distinct climates: The west side is lush and green. Eastern Washington and Oregon, shielded from the rain-filled clouds by the high mountains, tend to be sunny and arid.
The two climates enable farms and orchards to produce a bounty of different fruits, berries and vegetables. And with 22 appellations, Washington and Oregon are also celebrated for their world-class wines.
No matter where you live in the Pacific Northwest, you will be within an easy drive to a thriving metropolitan area, offering fine shopping, theatres, museums and galleries. The area also boasts progressive public and private schools and world-class universities.
Our mission celebrates diversity. We are committed to equal opportunity employment.
, Are you an experienced clinician who enjoys working with a multidisciplinary team? Does your passion and experience involve working with children and families? Do you enjoy mentoring other mental health professionals? If so, YVFWC would encourage you
Apply Here
PI98917043
See above
See above
See above