Electrician (2017:OTZ-182), Kotzebue, AK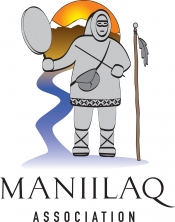 View the Website
Maniilaq Association
Professional
Kotzebue, AK
August 2, 2017
Maniilaq Association is a P.L. 93-638 Native/Indian Preference/EEO Employer
Electrician
Job Code: 2017:OTZ-182
Location: Kotzebue, Alaska
Program: MHC Facilities
FT/PT Status: Full Time
Job Responsibilities:
POSITION SUMMARY
Repairs, maintains, and installs electrical systems and equipment such as motors, transformers, wiring, switches, and alarm systems. Locates, determines and repairs electrical malfunction, using test instruments, such as ammeter, and test voltmeter. Tests electrical equipment, such as generators and heaters for safety and efficiency, using standard test equipment, and by observing functioning. Installs fixtures, motors, and other electrical equipment. Inspects circuits and wiring for specified shielding and grounding and repairs or rewires system according to building codes and safety regulations. May replace bearings in electric motors. May repair mechanical, pneumatic, hydraulic, or electronic components of electrical equipment, using standard tools, gages, and procedures. Works on low, normal, and high voltage systems. Supervises the Laborer or other Technicians upon need and instruction. Reports to the MHC Program Manager.
PRINCIPAL DUTIES AND RESPONSIBILITIES
Ensures the reliable operation of the Maniilaq Association electrical, fire alarm, access control, lighting, and communication systems by periodically conducting tests and making repairs as needed. Is active with compliance testing of all major electrical components of the facility.
Adjusts and modifies utilization of equipment to achieve and maintain optimum energy efficiency.
Troubleshoots repairs and replace system components and provide preventative maintenance to ensure operational reliability.
Provides support to data processing personnel in the hardwire interface of computer system
Reads and interprets blueprints and schematics, manufacturer's literature and specifications.
Estimates materials required for repair or renovation projects, calculate man-hours, and provide this information to the MHC Maintenance Program Manager.
Assists in placing orders and obtaining quotes for parts and materials.
Complies with safety regulations including lockout/tag out, biohazard, confined space, Right-to-Know, and OSHA.
Repairs or replaces a variety of motors, controls and related electrical equipment.
Shall alternate on call duties with other Maintenance Program employees.
Other duties as assigned.
Job Qualifications:
MINIMUM REQUIREMENTS
High school diploma or equivalent. The capabilities normally equated with completion of a four year advanced training program in the electrical field, including at least five years experience as an electrician and one year of experience with life and fire safety systems. Must possess a State of Alaska Inside Wiring Certificate of Fitness. Must possess a current Alaska driver's license and have a good enough driving history to be insured to drive Maniilaq vehicles.
DISCLAIMER
The above statements are intended to describe the general nature and level of work being performed by people assigned to this job. They are not intended to be construed as an exhaustive list of all responsibilities, duties, and skills required of people in this job.
See above
See above
See above