Hygienist (2017:OTZ-166), Kotzebue, AK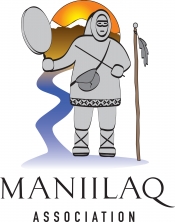 View the Website
Maniilaq Association
Professional
Kotzebue, AK
August 2, 2017
Maniilaq Association is a P.L. 93-638 Native/Indian Preference/EEO Employer
Hygienist
Job Code: 2017:OTZ-166
Location: Kotzebue, Alaska
Program: Dental
FT/PT Status: Full Time
Job Responsibilities:
POSITION SUMMARY
Participates in the delivery of preventive dental health services to residents served by Maniilaq. Works with potentially hazardous equipment and materials, such as x-ray equipment, autoclaves, and sharp instruments. Work is done both in Kotzebue and in the villages. Reports directly to the Dental Clinic Manager.
PRINCIPAL DUTIES AND RESPONSIBILITIES
Provides comprehensive clinical dental hygiene services, including oral hygiene instruction in the Maniilaq Health Center and Maniilaq Service Area.
Coordinates and performs dental disease prevention activities for the Dental Program and provide updates to the dental staff.
Conducts ongoing training and training needs assessments for Dental Assistants.
Supports community water fluoridation activities in the Maniilaq Service Area, including monitoring the fluoride level reports from DEH, supporting non-fluoridated villages that are interested in starting prevention plans.
Maintains fluoride/prevention plans in the Maniilaq Service Area, training and supplying Community Health Aides (CHAs) to provide fluoride mouth rinses and gel treatments, and promoting school brushing using fluoride toothpaste.
Provides fluoride treatments to Kotzebue students including a weekly program at June Nelson Elementary School.
Provides dental health education weekly at MHC, monthly at the Kotzebue Prematernal Home, periodically at village health fairs and serves as a dental health resource person for other hospital and MHC departments.
Plans and carries out special prevention projects, such as the Stop the Pop Initiative, projects to decrease early childhood caries, the Smile Alaska Style contest, and National Children's Dental Health Month.
Maintains the Dental Disease Prevention office, including preparing: an annual plan/budget, annual reports to Area Headquarters, a regional newsletter, and culturally relevant literature.
Travels to the villages to accomplish above duties in accordance with pre-approved plans.
Performs other duties as assigned.
Job Qualifications:
MINIMUM REQUIREMENTS
Must possess Alaska license to practice dental hygiene or obtain license within six months from date of hire, plus two (2) years of clinical and/or public health education experience. Must be willing and able to travel in small airplanes and lift up to 40 pounds of luggage. Must be able to stand for prolonged periods of time. Must demonstrate knowledge of the principles of growth and development over the life span and possess the ability to assess data reflective of the patient's status and interpret the appropriate information needed to identify each patient's requirements relative to their age-specific needs, and to provide the care needed as described in the unit's policies and procedures.
DISCLAIMER
The above statements are intended to describe the general nature and level of work being performed by people assigned to this job. They are not intended to be construed as an exhaustive list of all responsibilities, duties and skills required of people in this job.
See above
See above
See above