Director - Healthcare Learning & Simulation Center, Seattle, WA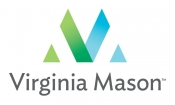 View the Website
Virginia Mason Medical Center
Director
Seattle, WA
August 2, 2017
Director - Healthcare Learning & Simulation Center
Job Number: 171607
Department: Medical Library
Hours: 8am - 5pm
Honored as Top Hospital of the Decade by The Leapfrog Group, Virginia Mason in Seattle, WA, is internationally recognized as a preeminent organization that is focused on transforming health care. True to that vision, we spent this past decade creating and delivering a multitude of innovations. The results -Industry-changing process improvements and initiatives that have revolutionized our ability to eliminate waste, cut costs, and most importantly, improve the quality of services. Our commitment to Team Medicine and the transformation of health care is what built our reputation as a quality leader, and empowers us with the capability to provide rapid access to care through our Virginia Mason Production System.
The Director will lead the design and multi-year implementation of the new Jones Learning, Innovation, and Simulation Center to transform our team's learning environment in support of the delivery of the highest quality, safest care to our patients.
The Director will lead strategic and operational efforts to consolidate traditional education and learning "silos" into a single multidisciplinary, inter-professional collaborative space. This position will partner with Graduate Medical Education, Clinical Practice and Professional Development, Medical Library and Archives, Patient Relations, Quality, Continuing Medical Education and the Kaizen Promotion Office to engage in this transformation. This position directs the daily operations and leads the strategic programs and initiatives for the initial three functions within the Learning Center (currently exploring additional functions to be added).
Specific to each function:
Library— Leads the team in designing, planning, developing, managing and evaluating programs and services. Ensures continuous development of collection and knowledge resources based on evolution of the health sciences library field, technology and customer needs. Ensures resources and services further the organization's objectives related to evidence-based care, consumer health information, partnerships with affiliated organizations, and other priorities as identified.
Archives—Supports the archivist in designing, planning, developing, managing and evaluating programs and services. Ensures stewardship through continuous development of collection management capabilities and outreach efforts. Identifies strategic opportunities to ensure the organization's history is collected and used to celebrate, inform and shape the future. Participates in the Virginia Mason Historical Society.
Simulation— Responsible for operational oversight while working with a coalition of departments delivering simulation learning programs through the center. Leads stakeholders collaboratively in designing, planning, developing, managing and evaluating programs and services.
Qualifications:
A Master's Degree is required. Minimum of 5 years progressively responsible management experience. Practical knowledge and experience working in a healthcare setting. Practical knowledge and experience in a health sciences, academic or special library and/or simulation-based education and training programs, technologies and applications. Practical knowledge of instructional design and adult learning principles.
Preferred: Doctorate in library science or education is preferred. Working with evidence-based research, cataloging, metadata, taxonomies, information technologies and digital library collections. Experience with historical collections and societies. Managing in a matrixed environment or environment with multiple constituents requiring attention. Demonstrated experience with process improvement, innovation, research and publishing.
Virginia Mason offers much more than competitive compensation and benefits. With continuing education opportunities and the added potential of relocation assistance, you will find our commitment to your well-being is both rewarding and refreshing.
There is also the lifestyle benefit that comes with finding yourself in the heart of the Pacific Northwest. Surrounded by the vibrancy and sophistication of one of the most livable cities in the country, finding the perfect urban or outdoor pursuit will instinctively and pleasurably become second nature.
We are an equal opportunity/affirmative action employer.
See above
See above
See above