Chief Executive Officer, Grand Coulee, WA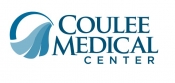 View the Website
Coulee Medical Center
Chief Executive Officer
Grand Coulee, WA
July 27, 2017
Chief Executive Officer – Coulee Medical Center
About the facility:
Amid the stunning scenery of the Columbia Basin, along the banks of Lake Roosevelt and Banks Lake, and in the shadow of Grand Coulee Dam, sits Douglas, Grant, Lincoln and Okanogan Counties Public Hospital District # 6 doing business as Coulee Medical Center. CMC is a progressive, not-for-profit, 25 bed critical access hospital, located in rural Eastern Washington's Grand Coulee Dam Area.
Coulee Medical Center boasts a state-of-the-art new facility built in 2011 that offers patients the highest quality of care with services on-site including Lab, Radiology, Family Medicine, Obstetrics, Urgent Care, Trauma Level IV Emergency Services, Surgical Services, Outpatient Services, Inpatient and Long Term Swing, as well as Physical Therapy. We have two rural health clinics, one on-campus and the other located 25 miles to the south in Coulee City. CMC serves four counties and a population of approximately 8,000 people.
Our care extends not just to the six area communities of Electric City, Grand Coulee, Coulee Dam, Elmer City, Nespelem, and Coulee City, but also into the rolling wheat fields of outlying areas covering more than 50 miles in all directions and including the Colville Tribal Reservation to the north.
About the position:
The CEO is responsible for the day-to-day operation of CMC and developing and executing the long term strategy of the organization. The CEO consistently demonstrates behavior that enhances professional performance, and reflects the key moral commitments, ethical principles, and values and philosophy of the facility as set forth in Coulee Medical Center's Mission and Vision.
Requirements:
Bachelor's degree in Business or Healthcare Administration preferred. Candidates should have at least five years of hospital leadership/management experience. Rural hospital and/or Public Hospital District experience is strongly preferred.
To apply online please visit www.cmccares.org/careers
Or forward resumes to:
Coulee Medical Center
411 Fortuyn Rd.
Grand Coulee, WA 99133
Attn: Human Resources
Fax: 509-633-0295
Email: employment@cmccares.org
See above
See above
See above