Associate Medical Director, Los Angeles, CA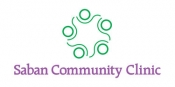 View the Website
Saban Community Clinic
Medical Director
Los Angeles, CA
July 19, 2017
The Associate Medical Director assists the Chief Medical Officer (CMO) providing quality oversight of clinical programs and care provided at the Clinic. The AMD is responsible for the oversight of the clinical care and direct provider supervision at his/her assigned clinical site(s). Additional areas of responsibility include oversight of clinical quality improvement efforts, promote adherence to evidence based medicine, provide leadership in special programs and projects within the clinical site, monitor compliance of SCC's policy and procedures, manage provider productivity, templates, and empanelment activities, precept physicians-in-training, provide direct patient care, and supervise allied and health education staff. In the absence of the Chief Medical Officer, the Associate Medical Director, will assist and provide medical leadership as defined by the needs of the organization.
To perform effectively in this position, the incumbent must have:
Must have a valid license to practice medicine in the state of California with no pending or previous disciplinary action from any state licensing entity.
Candidate must have board certification or eligibility in primary care specialty (Internal Medicine or Family Medicine or Med/Peds)
Current DEA license and BCLS certificate required.
Clinical experience in general family medicine and/or internal medicine in a community based setting.
Bilingual English and other languages such as Korean, Spanish, Russian, etc. preferred
Demonstrated sensitivity to relate well with individuals from diverse cultures and lifestyles.
Willingness to commit to the philosophy and goals of Saban Community Clinic
Always feel free to contact me with regard to opportunities at Saban Community Clinic. My main focus is to connect talented Family and Internal Medicine Physicians to our Company. At Saban, we serve as a medical home for the underserved and those who are most vulnerable by providing comprehensive, dependable and affordable quality health care.
Apply by emailing your resume to jvillalobos@sabancommunityclinic.org
See above
See above
See above