Care Management Nurse, San Francisco, CA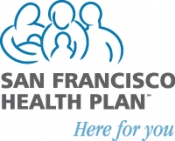 View the Website
San Francisco Health Plan
Nurse
San Francisco, CA
July 14, 2017
Care Management Nurse
Job ID 2017-1179
Job Locations US-CA-San Francisco
Category Health Services
Type Regular Full-Time
More information about this job
Overview
Established in 1997, San Francisco Health Plan (SFHP) is a an award winning, managed care health plan whose mission is to provide affordable health care coverage to the underserved low and moderate-income residents in San Francisco county. San Francisco Health Plan is chosen by eight out of every ten San Francisco Medi-Cal managed care enrollees and its 145,000+ members have access to a full spectrum of medical services including preventive care, specialty care, hospitalization, prescription drugs, and family planning services. SFHP was designed by and for the residents it serves, and takes great pride in its ability to accommodate a diverse population that includes young adults, seniors, and people with disabilities.
POSITION SUMMARY:
The Care Management Nurse will provide medical case management or consultations on all cases assigned to their team's Community Coordinator depending on the needs of the case and case type. Nurse case management includes medical assessment and care planning, chronic condition teaching aimed at self-management, and post-discharge follow-up medication reconciliation.
The RN will conduct telephonic and in person nursing care management medical assessments, perform home, facility and community based visits, as well as provide medical/nursing ongoing consultation to the Community Care Coordinators. The Nurse Care Manager will work closely and have regular supervisor meetings with both their LCSW Supervisor and the SFHP Medical Director.
WHAT YOU'LL DO
Coordinate care management/ coordination of care activities with the assigned primary Community Coordinators ensuring all medical needs are met
Provide nursing input on all cases referred and open within their assigned clinical team; up to 150 cases at any given time.
Responsible for performing care management within the scope of licensure for members with complex and chronic care needs
Provide consultation to Community Coordinators on medical prioritization of a member's care plan and outreach to medical care team members (such as PCP, Specialist, Hospitalist, and ancillary providers) as needed
Perform duties telephonically or on-site at local hospitals for case management or coordination of care. Primary duties may include, but are not limited to:

Conduct medical assessments to identify individual needs and inform creation of member-centered care plan in collaboration with Community Coordinator
Coordinate with Utilization Management and Pharmacy teams on members medical and pharmacy needs.
Ensures member has access to services appropriate to their health needs.
Monitors and routinely updates the medical care plan to match member's motivation and priorities
Interfaces with member's PCP and SFHP Medical Directors on the prioritization of treatment plans.
Collaboratively initiate, and participate in care conferences
Provides targeted medical interventions focused on chronic condition teaching, assessment and development of member's self-management skills and prioritization of medical needs.
Coordinates care across settings and helps patient/families understand health care options Home and facility visits as needed
Review member's medical history in multiple Electronic Medical Records (EMRs) and summarize key medical information in our care management system, Essette.

Coordinate care to promote proper care access and care continuity, especially during transitions of care. Care may address the individualized health, behavioral or social needs of the member.
Adding nursing/medical perspective to interdisciplinary team management of patients with complex needs.
Engage in ongoing interdisciplinary, intra-organizational collaborations and serve as a nurse liaison to SFHP partners, such as governmental agencies and community based organizations.(CCS, GGRC, LEA, etc.)
Ensure appropriate levels of service coordination where appropriate with Community partners, including Behavioral Health, CCS, GGRC and other partners.
Participate in discharge planning from acute inpatient stays
Work collaboratively with Community Coordinators to -develop the psychosocial history and priorities of the member.
Use nursing/medical expertise and experience to support team outreach, engagement, and ongoing management of members regarding chronic disease management, health services use, and medication management.
Serve as liaison to clinic based primary care physicians and specialists to engage providers in care plan development and follow-through with a goal of ensuring cost-effective quality care.
This position does not directly manage personnel, but requires team work with licensed and non-licensed staff.
This position is based at SFHP, but will likely require travel within San Francisco as a part of the essential duties for member, provider, and community visits.
WHAT YOU'LL BRING
Active California RN or LVN license without restriction and 3 years minimum experience in case management, discharge planning, or equivalent experience. CCM certification preferred
BSN, MSN, or equivalent work experience in lieu
RN, or LVN with experience in Case Management
Experience with Care Management with safety net populations
Experience with NCQA, Complex Care Management
CCM certification preferred
Excellent oral and written communication skills
Ability to work with socially and ethnically diverse populations
Experience with Medi-Cal and or Department of Health Service regulations and standards preferred but not required
Proficient use of common Microsoft applications such as Word, Excel, Outlook and Access
Bilingual in Cantonese, Vietnamese, or Spanish preferred but not required
Because this position may require member home visits, the incumbent must successfully complete a sex offender registry screen
San Francisco Health Plan is an Equal Opportunity Employer (EOE) M/F/D/V.
Pursuant to the San Francisco Fair Chance Ordinance, we will consider for employment qualified applicants with arrest and conviction records.
See above
See above
See above