Child & Family Services Therapist, Grays Harbor or Olympia, WA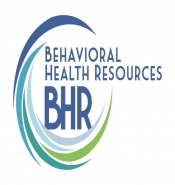 View the Website
Behavioral Health Resources
Behavioral Health Professional
Grays Harbor or Olympia, WA
July 14, 2017
Children's Therapist - Behavioral Health Resources
About The Position
BHR is seeking a dynamic, seasoned clinician for a Therapist position in our Hoquiam Child and Family office. This is an exciting opportunity to work in a innovative, effective, and engaging organization in one of the most beautiful places you could imagine.
Behavioral Health Resources Child and Family Services Clinicians provide a broad range of therapeutic services in a managed care environment to children, adolescents, transitional age youth, and their families. Therapeutic services to be provided may include brief child and family treatment, individual and family therapy, groups (issue specific and psycho-educational), community support oriented case management services, in home behavioral skills enhancement training, and coordination of individual service teams.
Responsiblities
Work in collaboration with referral sources, community service providers, and adjunctive service providers to assess, develop, and facilitate individualized treatment services and ensure continuity of care.
Provide a broad range of medically necessary therapeutic services, including intakes within the framework of a community support model in appropriately deemed community settings.
Work collaboratively with children's multi-disciplinary team. Manage individual and shared client caseloads per agency guidelines, develop services appropriate to a community based service model and participate in the management of program resources within a managed care framework.
Work in treatment collaboration with BHR clinicians, leadership, and referral sources to assess, develop, and facilitate individual client treatment services and ensure consistency of care with other providers.
Develop 24-hour crisis plans for assigned children and utilize the High Risk Protocol as is appropriate.
Maintain clients' charts in accordance with WAC and agency standards. Adhere to agency policy pertaining to documentation and chart maintenance.
Participate in clinical supervision and psychiatric consultation on a regular and scheduled basis.
Attend mandatory meetings as assigned
Adhere to agency Performance Standard Expectations.
Maintain contact with Utilization Review team regarding authorizations and funding for services.
Practice successful client engagement skills and strategically address clients with a frequent and predictable no-show pattern. Close clients when appropriate.
Maintain regular attendance in order to ensure continuity of quality client care.
Other duties as needed to fulfill the goals of the Grays Harbor Child and Family Services Department.
Qualifications
Master's degree in psychology, social work or closely related field with preference given to BHR accepted licensure or eligible for supervision towards BHR accepted licensure.
Two years of experience providing mental health services to severely emotionally disturbed children, adolescents and families.
Knowledge and experience with developmental and treatment strategies towards current DSM covered diagnosis.
Knowledge and experience with the community support model.
Previous experience working as a member of a multidisciplinary children's treatment team and working collaboratively with other service providers.
Therapeutic skills relevant to the definition above.
Strong interpersonal skills.
Strong organizational skills to include use of EHR soft-ware or equivalent for scheduling, time management and all clinical documentation.
Must be able to pass a criminal background and inspector general check
Benefits
10 hours/month vacation
8 hours/month sick leave
56 hours and $250/year for education
10 paid holidays/year
2 personal holidays/year
$165 for licensing
Short drive to Olympia
Student Loan Repayment*
* Restrictions Apply
To Apply
Persons interested in this position must submit a cover letter, resume and complete application at https://www.e3applicants.com/bhr/ If you have questions regarding this announcement, please contact Amy Cleveland at:
Behavioral Health Resources (BHR) is a not-for-profit provider of community mental health and substance abuse treatment since 1956. BHR has over 250 employees serving Thurston, Mason and Grays Harbor counties in Western Washington. The agency's mission is to support and strengthen individuals, families, and the community by promoting mental health and chemical dependency recovery. Mental health and addiction recovery are integral to overall community health. Our vision is a community, healed, through treatment, education, and advocacy. We are the leaders in addressing and meeting the changing needs of our community.
BHR is an equal opportunity employer and does not discriminate on the basis of race, color, gender, disability, veteran, military status, religion, age, creed, national origin, sexual identity or expression, sexual orientation, marital status, genetic information, or any other basis pro-hibited by local, state, or federal law.
See above
See above
See above