Director of Surgical Services, Astoria, OR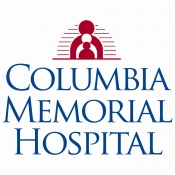 View the Website
Columbia Memorial Hospital
Director
Astoria, OR
July 13, 2017
Director of Surgical Services
Columbia Memorial Hospital (Astoria, OR) · Administration
Astoria, OR
Leadership / Management
Full Time, Days
Posted 07/03/2017
Req # 2017160
Provides leadership and strategic direction for the safe and efficient operations CMH Surgical Services Departments (Operating Room, PACU, Same Day Services, Pre-Anesthesia Testing, Endoscopy, Sterile Processing, and Anesthesia) through the promotion of high quality patient-centered care. This Director will lead and facilitate key systems vital to operations including clinical operations, fiscal management, staffing, clinic to surgery flow, quality improvement, patient experience, and employee engagement.
Job Requirements
Knowledge of/Skill/Ability to: Thorough knowledge and application of evidenced based clinical practices. Knowledge of professional nursing/health care standards, managerial ability, and organizational skills. Ability to identify, evaluate and implement appropriate improvements in patient care processes. Excellent communication skills. Ability to interact with other agencies and community members. Ability to work with the governing body, management, medical staff and other leaders in the hospital.
License/Certification: RN currently licensed with the Oregon State Board of Nursing preferred
Education and/or Experience: Bachelor's degree in nursing or related field Required. Master's degree MHA, MSN, OR MBA preferred. 5+ years of experience in a leadership role required.
Physical Demands and Work Environment Conditions / ADA Compliance
Position involves standing, walking, stooping, and occasional carrying and lifting of lightweight materials (up to 20 pounds). May be required to sit for extended periods of time. Requires visual acuity and depth perception to recognize words and numbers; and hand and finger dexterity and hand/eye coordination to use a computer keyboard and common office equipment.
Visit https://columbiamemorial.org/careers to learn more and apply
See above
See above
See above