ARNP, Seattle, WA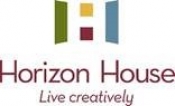 View the Website
Horizon House
Nurse Practitioner
Seattle, WA
July 12, 2017
ARNP – Part Time - $5,000 Hiring Bonus
Horizon House is a vibrant, active retirement community dedicated to dignified aging, life fulfillment, and service to the broader community. We're conveniently located on Seattle's First Hill.
We currently have an opening for a part-time (30 hrs/week) Nurse Practitioner to work in both our onsite Outpatient Medical Clinic and Supported Living (licensed under Assisted Living). The hours for this position are 8:30AM to 3PM, Monday through Friday. There are no calls after hours or on weekends and this position is eligible for 100% company paid medical, dental and vision benefits.
Are you looking for an exciting opportunity in one of Seattle's premier retirement communities?
Do you have a passion for working with and collaborating with an elder population?
Are you a licensed Nurse Practitioner and in good standing in the state of Washington?
Do you have 2 years of Nurse Practitioner experience in sub-acute/skilled nursing, long-term care, and/or clinic?
DEA license and Schedule II prescribing privileges required
First aide and BCLS (basic cardiac life support) certificate required
EHR experience preferred
The Nurse Practitioner is responsible for all aspects of patient care, including assessment, diagnosis and treatment of both independent and Supported Living residents. The Nurse Practitioner helps identify staff training needs and assists with the teaching/training of health service personnel within areas of responsibility and experience.
Horizon House offers 100% paid health insurance benefits to employees working 25+ hours per week, a generous retirement match, discounted covered/secure parking OR well-subsidized mass transit ORCA Passport card. There is an on-site gym of which employees have full use. Add to that a generous paid-time-off program, Employee Assistance Program, Employee Development Fund for continued education, an excellent recognition program, in-house training and leadership development, and Horizon House is one of the best places to work in the Seattle area. We have a beautiful facility with wonderful residents who show their appreciation in many ways.
If you have the qualifications we are looking for and believe you'd be an asset to our team, please send your cover letter and resume to: Human Resources, Horizon House, 900 University, Seattle, WA 98101, or, e-mail to hire@horizonhouse.org with title of position in subject line. Should you have a disability that requires assistance and /or reasonable accommodation with the job application process, please contact the Human Resources department at hire@horizonhouse.org. No phone calls, please. Horizon House is a drug and alcohol-free employer; criminal background and drug test must be completed upon contingent offer of employment. See full job description at on the Career tab at www.horizonhouse.org. EOE
See above
See above
See above