Behavioral Health Case Manager - University Health Plans, Tucson, AZ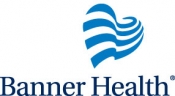 View the Website
Banner Health
Behavioral Health Professional
Tucson, AZ
July 12, 2017
Behavioral Health Case Manager | University Health Plans
Job Number 197160
Facility University Physicians Health Plans
Shift Day
Department University Physicians Health Plans - HP Statewide Behav Health
Position Type FT: Full-Time
Internal Code A COREHTF
Street Address 2701 E. Elvira Rd.
Internal Code B ..
City & State US-AZ-Tucson
Posting Category Behavioral Health Services
New Grad No
Banner University of Arizona Health Plans is currently seeking a Behavioral Health Case Manager. This position can be located in either Tucson or Phoenix.
About University Physicians Health Plans
The University of Arizona Health Plans (UAHP) manage a variety of health plans. Our mission is to advance health and wellness through education, research and patient care.
About Banner Health
Banner Health is one of the largest, nonprofit health care systems in the country and the leading nonprofit provider of hospital services in all the communities we serve. Throughout our network of hospitals, primary care health centers, research centers, labs, physician practices and more, our skilled and compassionate professionals use the latest technology to change the way care is provided. The many locations, career opportunities and benefits offered at Banner Health help to make the Banner Journey unique and fulfilling for every employee.
Job Summary
This position provides comprehensive care coordination for patients as assigned. This position assesses the patients plan of care and develops, implements, monitors and documents the utilization of resources and progress of the patient through their care, facilitating options and services to meet the patients health care needs. The intensity of care coordination provided is situational and appropriate based on patient need and payer requirements. This position is accountable for the quality of clinical services delivered by both them and others and identifies/resolves barriers which may hinder effective patient care.
Essential Functions
Manages individual patients across the health care continuum to achieve the optimal clinical, financial, operational, and satisfaction outcomes.
Acts in a leadership function with process improvement activities for populations of patients to achieve the optimal clinical, financial, operational, and satisfaction outcomes.
Evaluates the medical necessity and appropriateness of care, optimizing patient outcomes.
Establishes and promotes a collaborative relationship with physicians, payers, and other members of the health care team. Collects and communicates pertinent, timely information to payers and others to fulfill utilization and regulatory requirements.
Acts in a leadership function to collaboratively develop and manage the interdisciplinary patient discharge plan. Effectively communicates the plan across the continuum of care.
Educates internal members of the health care team on case management and managed care concepts. Facilitates integration of concepts into daily practice.
May supervise other staff.
Minimum Qualifications
Requires masters degree in social work or related field or equivalent experience.
Requires a proficiency level typically achieved with 5 years clinical experience and as required by state law, a licensure in at least one of the following categories: social work, professional counseling or marriage and family. (Certification requires two years post graduate experience in a mental health setting or equivalent combination of education and documented supervised clinical experience.) Positions providing direct services to substance abuse program patients must also possess board licensure in addictions as required by state.
Must have a working knowledge of care management, hospital and community resources. Must demonstrate critical thinking skills, problem-solving abilities, effective communication skills, and time management skills. Must demonstrate ability to work effectively in an interdisciplinary team format.
Preferred Qualifications
Additional related education and/or experience preferred.
See above
See above
See above