Clinic Manager - Dermatology, Seattle, WA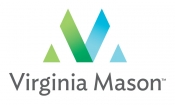 View the Website
Virginia Mason Medical Center
Manager
Seattle, WA
July 6, 2017
Clinic Manager - Dermatology
Management | Fulltime - Regular | Seattle, WA, US |
Job Number: 171199
Department: Dermatology
Hours: Day shift
Virginia Mason is seeking a Clinic Manager for the Dermatology service line. Dermatology is a high volume/high demand service line complete with 7 dermatologists, 1 Mohs surgeon, a phototherapy program and a Medi Spa.
The Clinic Manager plays a dual role of leading strategically while directly managing the daily operations of the service line. The Clinic Manager is responsible for managing all functions of the service line including day-to-day activities as they relate to achieving patient satisfaction, team engagement, and financial goals. The Clinic Manager assures that the quality, performance, and standards are maintained and uses innovating approaches in dealing with issues.
The section of Dermatology at Virginia Mason is proud to be the largest dermatology practice in the region. We offer a complete range of cosmetic and general dermatology services for all skin types and ages. The Virginia Mason Medi Spa was voted the best medi spa in 2016 by readers of Seattle magazine.
Virginia Mason in Seattle, WA, is internationally recognized as a preeminent organization that is focused on transforming health care. True to that vision, we spent this past decade creating and delivering a multitude of innovations. The results? Industry-changing process improvements and initiatives that have revolutionized our ability to eliminate waste, cut costs, and most importantly, improve the quality of services. Our commitment to Team Medicine and the transformation of health care is what built our reputation as a quality leader, and empowers us with the capability to provide rapid access to care through our Virginia Mason Production System.
Virginia Mason sets the bar for excellence and we are looking for dedicated, skillful professionals who thrive as change agents, collaborators, and strong communicators.
Bachelor's degree in business administration, nursing or a related field, or equivalent.
5 or more years progressively responsible clinic management experience.
Proven proficiency in financial management, which includes comprehensive understanding of insurance plans as they relate to physician practice.
The ability to communicate clearly, effectively and concisely to a variety of audiences.
Strong Human Resources skills.
Preferred: Master's degree in business administration, nursing or a related field.
Virginia Mason offers much more than competitive compensation and benefits. With continuing education opportunities and the added potential of relocation assistance, you will find our commitment to your well-being is both rewarding and refreshing.
There is also the lifestyle benefit that comes with finding yourself in the heart of the Pacific Northwest. Surrounded by the vibrancy and sophistication of one of the most livable cities in the country, finding the perfect urban or outdoor pursuit will instinctively and pleasurably become second nature.
We are an equal opportunity/affirmative action employer.
See above
See above
See above