Executive Director, Virginia Mason Institute, Seattle, WA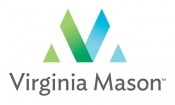 View the Website
Virginia Mason Medical Center
Executive Director
Seattle, WA
July 6, 2017
Executive Director
Management | Fulltime - Regular | Seattle, WA, US
Job Number: 171314
Department: VMI - Administration
Hours: variable
Virginia Mason Institute is a nonprofit organization with the mission to relentlessly pursue the improvement of patient safety, patient experience, and the quality, cost and delivery of health care. Virginia Mason Institute (VMI) is wholly owned by Virginia Mason Medical Center, a renowned leader in the use of lean management methods in health care. Learn more about Virginia Mason Institute on their website, http://www.virginiamasoninstitute.org/
Responsible for overall strategy, design of tactics and oversight of operations of VMI, the Executive Director leads the development and implementation of an annual business plan which includes refinement and overall growth of the institute.
Key responsibilities include:
Provides vision and leadership for the Virginia Mason Institute.
Sets and achieves challenging goals based on an internal standard of excellence.
Effectively communicates the values, mission, and best traditions of the organization. Excites and motivates individuals within and affiliated with the organization to achieve excellence.
Functions effectively as a spokesperson for the institute and promotes a positive image in the community and the profession.
Accountable for communication to and from clients and stakeholder groups. Identifies and cultivates new business and market opportunities for services and products provided by the institute.
Minimum Qualifications include:
Seven or more years' progressive experience in a consultancy ideally including lean experience. Healthcare setting / exposure preferred.
Demonstrated dynamic leadership in a highly entrepreneurial environment.
Knowledge of change management and leadership development.
Masters' Degree in Health Administration or Business Administration with an undergraduate program in Business, or a related degree required.
Virginia Mason offers much more than competitive compensation and benefits. With continuing education opportunities and the added potential of relocation assistance, you will find our commitment to your professional satisfaction and well-being is both rewarding and refreshing.
There is also the lifestyle benefit that comes with finding yourself in the heart of the Pacific Northwest. Surrounded by the vibrancy and sophistication of one of the most livable cities in the country, finding the perfect urban or outdoor pursuit will instinctively and pleasurably become second nature.
We are an equal opportunity/affirmative action employer.
See above
See above
See above