Director, Inpatient Acute Care, San Jose, CA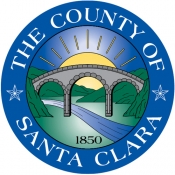 View the Website
County of Santa Clara
Director
San Jose, CA
June 26, 2017
Salary: $178,958 - $229,640 Annually
The Director of Inpatient Acute Care is responsible for planning, organizing, directing, managing and evaluating the programs, staff and functions of the Inpatient Acute Care Areas. This Executive Management position assumes 24 hour-day, 7 day-week responsibility for all Inpatient Acute Care areas which include Maternal Child Health, Medical Surgical and Rehabilitation. The Director, Inpatient Acute Care reports to the Director of Patient Care Services (Chief Nursing Officer).
Additionally, other management responsibilities include developing, implementing, evaluating and monitoring inpatient acute care services and programs , including cost effective program expansions; Serves as a clinical resource and represents acute care administration and clinical divisions on physician and nursing committees; Initiates new programs and cost effective approaches to the delivery of quality inpatient acute care services; Provides administrative direction and liaison with medical staff and ancillary Health and Hospital services; Identifies continuing education needs of inpatient acute care and ancillary staff and ensures development of educational programs for staff and patients; Plans, coordinates, and monitors division personnel, services and supplies, and fixed assets-capital improvements purchasing and budgeting; and participates in design and conduct of inpatient acute care research and facilitates development of research protocols.
Education, Experience, Certifications
The required knowledge and abilities would typically be acquired through education and experience equivalent to a Master's degree in Nursing Administration, Public or Business Administration, Health Care Administration or a closely related field, possession of a California Registered Nurse license and a minimum of five (5) years clinical nursing experience in an inpatient acute care setting in a large health and hospital system, including two (2) years' experience in an administrative/supervisory role.
To Apply
For a complete job description or to apply online please go to: www.sccjobs.org
Salary range is coupled with a generous and comprehensive benefits package.
This recruitment will remain open until position is filled.
If you have any questions regarding this position, contact Patricia Carrillo, Executive Services at (408) 299-5897. EOE
See above
See above
See above