Deputy Branch Director of Adult Services, Redding, CA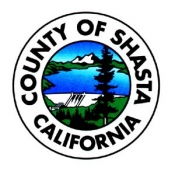 View the Website
Shasta County Health and Human Services Agency
Deputy Director
Redding, CA
June 19, 2017
career opportunity
— SHASTA COUNTY —
DEPUTY BRANCH DIRECTOR:
ADULT SERVICES
Shasta County Health and Human Services Agency
Salary:
$41.99 - $53.60 hourly
$7,278 - $9,290 monthly
$87,336 - $111,480 annually
Note: a 3% cost of living increase will take effect July 1, 2017
RESPONSES TO SUPPLEMENTAL QUESTIONS REQUIRED.
Final filing date: July 14, 2017 by 5pm
The Shasta County Health and Human Services Agency (HHSA) is looking for a Deputy Branch Director of Adult Services. The County seeks a leader with passion, experience, vision and dedication to serving our community. Successful candidates will be a professional with expertise implementing complex behavioral health and social service programs. The Deputy reports directly to the Branch Director and manages the day-to-day operational activities encompassed in the following program/service areas: mental health, substance use disorder, In Home Supportive Services (IHSS), Public Authority, Adult Protective Services (APS), and the Public Guardian's office.
THE IDEAL CANDIDATE
Our ideal candidate is a collaborator, innovator, an effective partner. Someone who can join our agency's work to improve the lives of those in our community who may be disadvantaged and/or at risk. We are seeking someone who demonstrates skill and experience in the following areas:
Leadership & Communication
Support, mentor and guide staff to maximize their expertise and ability to work as a team.
High public trust— lead with integrity and high ethical standards.
Recognize the importance emotional intelligence in providing consistent decision making and leadership.
Work collaboratively with all branches of HHSA to ensure optimum integration of services.
Present and communicate effectively both orally and in writing.
Develop trusted relationships for successful influencing of others.
Approachable, good listener, transparent, inspiring, and flexible.
Programs/Services
Possess a big picture understanding of organizational goals.
Maintain current knowledge of associated program developments, research, strategies, and industry standards.
Develop evidence-based practices and evaluation systems to demonstrate successes and endorse accountability.
Effectively utilize evaluation data to create continuous improvement goals.
ABOUT SHASTA COUNTY
One of California's most picturesque counties, Shasta offers natural beauty, reasonable housing, low crime rates and friendly communities. The County of Shasta emphasizes pride in public service, and the Health and Human Services Agency's mission is "engaging individuals, families and communities to protect and improve health and wellbeing." Shasta County is home to two major hospitals, several colleges and universities, and museums like Turtle Bay Exploration Park, home of the world-famous Sundial Bridge. Cultural events abound, and the Redding Convention Center and historic Cascade Theatre host shows by top-name performers. Lake Shasta, Whiskeytown Lake and numerous other lakes, rivers, creeks and streams are located here, and there are seven forests in the Shasta-Cascade region.
LEARN MORE ABOUT BEAUTIFUL SHASTA COUNTY:
QUALIFICATIONS
The successful candidate will have four years of progressively responsible management and supervisory experience in a public or non-profit agency in the following areas: planning and evaluation, fiscal management, human resource management, and policy and procedure development in either a mental health, substance abuse, public health, or social services program above the trainee level. Minimum education equivalent is a bachelor's degree from an accredited college or university with major course work in psychology, health administration, business administration, public administration, social work or a closely related field. A Master's Degree in psychology (including Marriage/Family Therapy), social work, public administration, or a closely related field is highly preferred.
BENEFITS
Holidays: 12 days per year.
Vacation: 10 days first 3 years; 15 days 4-9 years; 17 days 10-15 years; 20 days 16 years and thereafter.
Administrative leave: 80 hours annually.
Sick leave: Approximately 8 hours a month.
Retirement: CalPERS, coordinated with Social Security.
Insurance: Medical and dental plan, with the County paying a substantial portion for employee and partial for dependents.
Other: Deferred Compensation plan and IRC Section 125 plan available.
APPLICATION AND SELECTION PROCEDURES
Shasta County Personnel will accept applications and responses to the supplemental questions until 5 p.m. on July 14, 2017. A Resume and/or Cover Letter will be accepted in addition to the application form but will not serve as a substitute for a completed application. It is not acceptable to complete the application with statements such as, "Refer to Resume and/or Cover Letter," or "See Attached Resume and/or Cover Letter"; the employment application must be completed in its entirety prior to submission. Incomplete applications will not be processed. Closing date postmarks or faxes will NOT be accepted. This recruitment will establish a list that may or may not be used by other departments. Prior applicants must reapply to be considered.
Applicants will be screened and those considered best qualified will be invited to appear for an interview. Meeting the announced requirements does not guarantee inclusion into the selection process. Applicants are encouraged to apply online or submit an application to the Shasta County Personnel Office.
Arrangements may be made to accommodate applicants with disabilities. Requests for accommodations may be made to the Shasta County Personnel Office by the filing deadline posted on this bulletin. Shasta County does not discriminate on the basis of disability. If you feel you are being denied service based on a disability, our ADA Coordinator may be reached at (530) 225-5515; relay service (800) 735-2922; fax (530) 225-5345.
SHASTA COUNTY IS AN EQUAL OPPORTUNITY EMPLOYER
Shasta County Personnel
1450 Court Street, Suite 348
Redding, CA 96001
(530) 225-5515
See above
See above
See above