Dentist, Anchorage, AK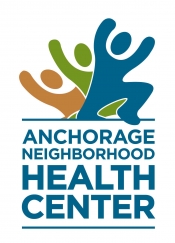 View the Website
Anchorage Neighborhood Health Center
Dentist
Anchorage, AK
June 14, 2017
Are you looking to enhance your dental career in the Last Frontier? The Anchorage Neighborhood Health Center (ANHC) could be the place you've been searching for.
We are an organization of more than 140 passionate, mission-driven Alaskans, who spend each day making a difference in the lives of our patients.
ANHC employees benefit from:
Meaningful work with our community's underserved, on a daily basis
A highly diverse patient population, resulting in increased dental knowledge and experience
An organizational culture that prioritizes employee well-being and development
A competitive compensation and benefits package
Work-Life balance to enjoy the multitude of outdoor activities that living in Alaska brings
Take the next step and contact us about employment opportunities today. Visit our website at http://anhc.org/careers/ or email us for more information at hr@anhc.org.
DENTIST
Part time, 3 days per week
SUMMARY OF POSITION: This position provides dental care to patients of Anchorage Neighborhood Health Center; promotes positive patient relations, and participates in quality assurance/improvement activities.
QUALIFICATIONS: Graduation from an accredited dental school and licensure by the State of Alaska to practice dentistry. Two years' post-graduate practice experience.
HIRING RANGE: DOE
PROCEDURE: Submit cover letter, resume and ANHC application to:
Human Resources
Anchorage Neighborhood Health Center
4951 Business Park Boulevard
Anchorage, Alaska 99503
HR@anhc.org
(fax) 907-743-7256
ANHC is an AA/EEO Employer
Applicant must be eligible for employment under the Immigration
Reform and Control Act of 1986
See above
See above
See above