Chief Executive Officer, Scotts Valley, CA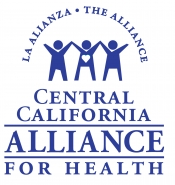 View the Website
Central California Alliance for Health
Chief Executive Officer
Scotts Valley, CA
April 13, 2017
After 22 years of dedicated service to our mission, Alan McKay, our current founder and CEO, is retiring. Central California Alliance for Health is currently seeking a Chief Executive Officer to lead our organization into our next chapter. For a printable PDF of this listing, click here. (http://www.ccah-alliance.org/careers/Chief_Executive_Officer.pdf)
About the CEO Position:
Reporting to our 21 member Governing Board, the CEO provides strategic vision and leadership for the health plan and has executive responsibility for ensuring access, quality, efficiency and innovation. The CEO establishes clear goals that align with organizational objectives for our Operations, Finance, Health Services, Employee Services, Analytic and Technology Services, and Administration divisions. With responsibility for governmental and community relations, the CEO serves as the liaison to the governing Board on all policy matters of the health plan, all local governmental, public and community agencies as necessary and community groups as appropriate, and represents the Alliance in health care issues on local, state and national levels. The CEO supervises the Chief Medical Officer, Chief Operating Officer, Chief Financial Officer, Chief Health Services Officer, Chief Administrative Officer, Chief Information Officer, Government Relations Director, and Compliance Director. The CEO position is based in our Scotts Valley, CA office.
The Ideal Candidate Will Possess:
A management style compatible with the Board of Commissioners, and with the Alliance management team and staff.
A successful track record in managing and motivating staff including recruitment and supervision.
The ability to develop a vision for the Alliance and inspire dedicated service from staff toward achieving the Alliance's mission.
A passion for the Alliance's mission, serving the Alliance membership and the willingness to live within the Alliance's service area and to participate in the regional communities served by the plan.
Character that demonstrates confidence, motivation, collaboration with partners, creativity, innovation, integrity, fairness and diplomacy.
Expertise in tactical and strategic health program planning is vital and the ability to organize the Alliance's complex agenda.
Excellent management skills, including analysis, planning, developing, organizing, evaluating, communication and reporting.
Experience in a managed care organization of similar structure and size, including ability to ensure financial viability and a reputation for quality and knowledge of the California Medi-Cal market.
Knowledge of the technical aspects of managed care, including risk payment, quality systems, utilization management, care management, finance, claims, information technology, health data analysis, member and provider services, compliance, human resources, government and public relations.
Excellent verbal and written communication skills and the ability to interact successfully with local health care and community leaders, legislators and State officials, and other Medi-Cal managed care executives and experience working in a public organization serving diverse constituents.
About Us:
The Alliance is a financially strong, award-winning regional non-profit health plan established in 1996. We are a wellregarded and trusted partner in the community with over 20 years of successful operation. Using the State's County Organized Health System (COHS) model, we currently serve 350,000 members in Santa Cruz, Monterey and Merced counties. We work in partnership with a comprehensive network of contracted providers to promote prevention, early detection, and effective treatment, and to improve access to quality health care for those we serve. This results in the delivery of innovative community-based health care services, better medical outcomes and cost savings. The Alliance is governed with local representation from each county on our Board of Commissioners. We approach health care with innovative methods, and include care management of high utilizers, and social determinants of health in our strategic planning. We strive to develop a regional health care system that delivers quality, high value health care, and we engage actively with our community partners, agencies and stakeholders to share this responsibility. We are a group of over 500 dedicated employees committed to our mission of providing accessible, quality health care that is guided by local innovation. The most recent employee opinion survey showcased higher than average levels of employee satisfaction and engagement. We are a values-based organization, guided by the following:
Culture: We strive for a respectful, diverse, professional and fun workplace.
Customer Service: Our customers' satisfaction is our highest priority.
Excellence: We value and continuously improve quality in our services.
Innovation: We leverage local talent to create solutions.
Integrity: We tell the truth and do what we say we will do.
Partnership: We collaborate with others for strong solutions.
Stewardship: We manage responsibly, and earn the trust of partners and regulators.
Recent Awards and Honors:
Healthcare Effectiveness Data Information Set (HEDIS) Department of Health Care Services (DHCS)
Gold Quality Award 2006, 2007 and 2008
Silver Quality Award 2010, 2011
Bronze Quality Award 2012, 2013
Honorable Mention 2014
Outstanding Performance Award 2016
Customer Service: DHCS
Gold Quality Award 2010
Outstanding Performance 2017
Other Awards:
Gold Award, Workplace Health, American Heart Association 2016
Mother-Baby Friendly Workplace Award 2005 and 2012
Psychologically Healthy Workplace Award 2013
Green Business Certification since 2008
Benefits We Provide:
If this sounds like an opportunity that you may be interested in, we encourage you to apply. For a complete position description, click here.
The Alliance is an equal employment opportunity employer. Qualified applicants will receive consideration for employment without regard to race, color, religion, sex, sexual orientation, gender perception or identity, national origin, age, marital status, protected veteran status, or disability status.
Applicants must be currently authorized to work in the United States on a full-time basis.
See above
See above
See above