Clinic Nurse Practitioner/Physician Assistant, Truckee, CA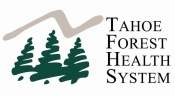 View the Website
Tahoe Forest Health System
Mid-level
Truckee, CA
April 12, 2017
Clinic Nurse Practitioner/Physician Assistant
NP/PA will be responsible for the primary care of those individuals directed to the clinics via hospital based programs.
ESSENTIAL DUTIES AND RESPONSIBILITIES: include the following:
Demonstrates clinical competence to provide adult or family primary care with or without sub specialty.
Development and implementation of education programs related to population needs.
Performs health assessments through collection of a complete health history, performing physical exams and utilizing basic laboratory tests.
Orders, interprets and evaluates diagnostic tests to identify and access patient's clinical problems and healthcare needs.
Maintains precise and complete records of patients with clinical findings.
Able to distinguish between normal and abnormal findings.
Makes appropriate referrals to physicians and community agencies.
Provides and promotes preventative health maintenance services.
Provides all primary, secondary, and tertiary care within the protocols developed in collaboration with the supervising physicians.
Maintains positive, caring and supportive relationships with patients and care team.
EDUCATION AND EXPERIENCE: Bachelor's degree (B.A.) from four-year college or university; or one to two years related experience and/or training; or equivalent combination of education and experience.
LICENSES, CERTIFICATIONS: Required: California licensed Registered Nurse, A.A., B.A. or B.S. from an accredited college or university and certification from an accredited school for nurse practitioner training OR a B.A. or B.S. from an accredited college or university and successful completion of an accredited physician assistant program. Nurse Practitioner must be certified by the American Academy of Nurse Practitioners (AANP) or the American Nurses credentialing Center (ANCC).
Email your resume to our recruiter at amazzini@tfhd.com You can also reach out to Ann Mazzini at (530) 582-3593
See above
See above
See above