Social Worker-Long Term Care, Kotzebue, AK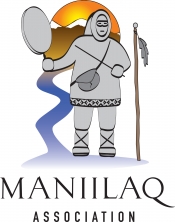 View the Website
Maniilaq Association
Social Worker
Kotzebue, AK
April 7, 2017
Maniilaq Association is a P.L. 93-638 Native/Indian Preference/EEO Employer
Social Worker
Job Code: 2017:OTZ-053
Location: Kotzebue, Alaska
Program: Long Term Care
FT/PT Status: Full Time
Job Responsibilities:
Maniilaq Association
04/16
Title: Social Worker
Range: 16
Program: Long Term Care
Status: Exempt
Housing Priority: 3
BCU: Yes
POSITION SUMMARY:
This position is responsible for ensuring that the medically related emotional and social needs of the resident are met and maintained on an individual basis. This position will also work in conjunction with the Activities Coordinator to ensure the daily activities of the clients are achieved. This will be done in accordance with policies and procedures and current federal, state and local guidelines and regulations. Reports directly to the Long Term Care Administrator.
PRINCIPAL DUTIES AND RESPONSIBILITIES:
Serves as resident/family advocate at all times.
Maintains grievance log and forwards grievances to appropriate departments for response.
Notifies residents/ families of upcoming care conferences and responsible for appropriate documentation of participation in care conferences.
Coordinates the completion of a resident's discharge plan and provides appropriate documentation regarding the final discharge plan.
Completes assigned social service sections of the MDS for new admissions, significant changes, quarterlies and annual reviews. Able to document all necessary social service components regarding the care plan.
Develops and maintain social work policies and procedures.
Develops 1:1 relationships to be able to counsel residents individually or with family or other small groups as needed and provide support regarding adjustment to facility, loss of independence, socialization and psycho-social issues.
Counsels/educates residents/family members regarding guardianship, power of attorney options, advance directives, and living wills. 5 wishes and MOST forms reviewed as appropriate.
Makes suggestions and coordinates room change requests if possible.
Participates in the QAPI program.
Maintains confidentiality in regard to patient care information and records at all times.
Observes all facility safety policies and procedures and advocates for resident safety at all times.
Conducts activity programs as well as being responsible to ensure they are done.
Job Qualifications:
MINIMUM REQUIREMENTS:
Must have a Bachelor's degree in social work or equivalent. Prefer 2-4 years of related experience/training, specifically in geriatrics. Ability to work independently and make decisions when circumstances warrant. Must be able to relate to and work with residents who have various medical conditions such as dementia. Knowledge of cultural and social conditions within the geographic area in which services are provided, and how these conditions will effect services desired.
Other Job Information (if applicable):
DISCLAIMER:
The above statements are intended to describe the general nature and level of work being performed by people assigned to this job. The above are not intended to be construed as an exhaustive list of all responsibilities, duties and skills required of people in this job.
See above
See above
See above