Physical Therapist, Kotzebue, AK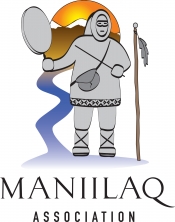 View the Website
Maniilaq Association
Physical Therapist
Kotzebue, AK
April 7, 2017
Maniilaq Association is a P.L. 93-638 Native/Indian Preference/EEO Employer
Physical Therapist
Job Code: 2017:OTZ-035
Location: Kotzebue, Alaska
Program: Physical Therapy
FT/PT Status: Full Time
Job Responsibilities:
Title: Physical Therapist
Range: TBD
Program: Physical Therapy
Status: Exempt-Professional
Housing Priority: 2
Covered: Yes
Safety Sensitive: Yes
Sensitive: No
POSITION SUMMARY
To provide inpatient care for medical-surgical patients and comprehensive outpatient care in a busy clinic setting. Responsible for the assessment planning, implementation and evaluations of services provided and assures that such services are provided in accordance with established federal, state and Joint Commission regulatory standards. Establishes department goals and objectives. Travels to villages to provide services. Reports directly to the Deputy Director of Medical/Clinical Support Services.
PRINCIPAL DUTIES AND RESPONSIBILITIES
Evaluates, treats and modifies treatment plans for both inpatients and outpatients with a wide variety of problems, such as but not limited to:

Acute neurological, orthopedic and medical diagnosis such as; stroke, spinal cord injury, multiple fractures and total joint replacement.
Ambulatory patients with problems such as; spinal and extremity pain, arthritic conditions, neuropathies and wound care needs.
Responsible for setting and adjusting patient flow to reduce patient waits in order to achieve patient satisfaction.
Ordering equipment required for patient discharge, based on careful observation.
Responsible for maintaining good working relationships with co-workers, facilitates teamwork.
Demonstrates sensitivity to cross cultural issues.

Patient Education:

Advises patients and family members in methods that facilitate a capacity for self-care and a movement towards a healthcare partnership between providers, the patients and their families.
Provides patients and their families in home programs to achieve the fullest rehabilitative potential. Home programs are clear and concise and provider ensures that these instructions are understood by asking for feedback from the patient.
Provides consultation, in-services to other healthcare providers in the hospital and outlying clinics as requested.
Acts as a primary preceptor for an active student program is responsible for planning, scheduling and performing in-services as called for by the student program.

Administrative responsibilities:

Documents patient encounters in appropriate format according to hospital policies.
Provides statistics as requested.
Will be conversant in various billing mechanisms (Medicaid, Medicare and third party payers) that may be available for patient equipment and service needs, in order to avoid undue cost to the hospital.
Utilizes the hospital computer system to obtain patient information, as well as keep abreast of hospital directives, and in general, participate in the efficient and timely flow of information.
Assists in committee and management duties as requested.
Job Qualifications:
MINIMUM REQUIREMENTS
Licensed to practice physical therapy in the State of Alaska, or licensed per Public Health Service standards.
Must have at least a BS degree in Physical Therapy from an accredited school.
Must be able to demonstrate the knowledge and skills necessary to provide care appropriate to the age of the patients served. Demonstrates knowledge of the principles of growth and development over the life span. Possess the ability to assess data reflective of the patient's status and interpret the appropriate information needed to identify each patient's requirements relative to his or her age specific needs and to provide the care needed as described in the assigned unit's policies and procedures.
Ability to synthesize knowledge of neurological and musculoskeletal diseases and to formulate results of evaluation into a treatment plan to assist physicians and other professional health staff in proper diagnosis and treatment.
Knowledge of rehabilitative treatment techniques as utilized by the generalist in treating multiple age groups.
Knowledge of orthopedic manual therapy techniques with a strong emphasis on evaluation.
Knowledge of Joint Commission standards as they relate to Physical Therapy.
Interest in acquiring skill and proficiency in electro diagnostic testing such as EMK and NCV studies.
Ability to multi-task and prioritize work in a busy therapy clinic.
Ability to work independently.
Other Job Information (if applicable):
DISCLAIMER
The above statements are intended to describe the general nature and level of work being performed by people assigned to this job. They are not intended to be construed as an exhaustive list of all responsibilities, duties and skills required of people in this job.
See above
See above
See above