RN Nursing Supervisor, Oroville, CA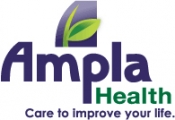 View the Website
Ampla Health
Nurse
Oroville, CA
April 5, 2017
About Ampla Health
Ampla Health is a 501 (c)3 non-profit network of community-based Federally Qualified Health Centers (FQHC) offering comprehensive medical, dental, mental health, and specialty healthcare services in Butte, Colusa, Glenn, Sutter, Tehama and Yuba counties.
Ampla Health has thirteen medical and six dental centers conveniently located throughout Northern California to provide you and your family greater access to your health care needs.
Ampla Health was founded in 1964 to serve seasonal and migrant farm workers and low-income populations.
Ampla Health continually strives to be the each communities healthcare provider and employer of choice. Serving Butte, Colusa, Glenn, Sutter, Tehama and Yuba counties.
RN Nursing Supervisor
AMPLA HEALTH
Position: RN Nursing Supervisor
Department: Medical Support
Reports to: Site Administrator
FLSA Status: Non-Exempt/Supervisory Position
Grade: RNS
GENERAL PURPOSE:
Maintains responsibility for the professional nursing activities of all nursing staff in the Ampla Health clinic(s) to which assigned. Performs nursing functions as related to patient care. Is responsible for maintaining a culturally sensitive environment for all ethnicities represented in the patient population.
MAIN RESPONSIBILITIES & DUTIES:
Collaborates with Site Administrator in:

Maintaining patient flow in clinic to a level that supports agency productivity standards and goals
Communicating with appropriate personnel as necessary, to review, revise and evaluate inner-clinic processes to promote efficiency
Provide in-service training for provider and nursing staff as needed regarding procedures, forms, etc.
Scheduling and facilitating monthly staff meetings at which all clinic staff will be present
Maintaining accurate records for all meetings (including sign-in sheet) and storing in a place accessible to all staff
Maintaining record of in-services, and special training
Planning and implementing emergency code and fire drills per agency protocols

Maintains and supervises nursing staff that support the provider staff and develops the nursing personnel staff schedule

Orients newly hired nursing staff. Five to ten working days of orientation will be provided. Orientation will include those items on the Nursing Orientation Checklists
Assists in orienting new provider staff. Orientation will include:

Referral process
Immunization process
Physical orientation of clinic
Pharmacy refill procedure
Flow of patient Electronic Health Record (EHR) files
Assist in patient scheduling flow

Maintains the directory of nursing staff
Evaluates nursing staff according to personnel policies
Reviews and approves or disapproves requests for vacation or continuing education of nursing staff
Reviews and approves nursing staff time cards

Responsible for maintaining inventory and supplies for nursing station

Responsible for maintaining an adequate inventory of supplies and equipment
Responsible for maintaining an adequate inventory of pharmaceuticals available for patient use consistent with agency "Medication Control Protocol"
Assures that purchasing policies and procedures are followed
Responsible for the maintenance and calibration of clinical equipment per agency protocol and up-keep of all required records and logs
Responsible for accurate completion of vaccine inventories, supplies, orders and reports
Interprets PPD skin test results and documents in EHR
Implements and enforces universal infection per Clinical Policy and Procedure

Responsible for coordination of chronic care model in the clinic.
Planning and implementing emergency code and fire drills per agency protocols
Participates actively in all Continuous Quality Improvement (CQI) and Quality Care activities
Exhibits flexibility and willingness to perform duties and tasks as a provider support nurse
Resolves conflicts timely and professionally, seeking consensual solutions
Utilizes verbal and written communication that enhances team effort and growth
Performs other duties as assigned by supervisor
QUALITIES & CHARACTERISTICS
Maintains a professional relationship and positive attitude with co-workers, the public, patients and all Ampla Health's staff, Board of Directors and vendors
Maintains the highest professional ethics and is honest in dealing with people; is a model for all employees through his/her actions
Strives to learn more and is receptive to new challenges and opportunities
Displays enthusiasm toward the work and the mission of Ampla Health
Treats all clients, staff and the community with respect and courtesy
PROFESSIONAL KNOWLEDGE, SKILLS & ABILITIES
Valid California RN License issued by the Board of Registered Nurses required
Current CPR certification required
Conflict resolution skills
Ability to problem solve utilizing the team approach
Sensitive to the needs of the cultures represented in the corporation's patient population
Ability to deal with cultural differences relative to health issues
Effective communication skills. Adept at dealing with people in person or in telephone contacts
Neatness and accuracy in performing tasks
Ability to use discretion in situations dealing with confidential patient health information
Effective time management skills
Familiarity with primary care outpatient clinic procedures (desirable)
One year experience in a supervisory role (desired), or one year acute care nursing (desired), or two years community health nursing (desired)
Demonstrate clear knowledge of Ampla Health's clinic structure, standards, procedures and protocols
COMMUNICATIONS SKILLS
Must have neat and legible handwriting
Must be able to interact with patients courteously and calmly
Ability to communicate well with the public
Utilizes effective verbal and written communication skills
WORKING CONDITIONS & PHYSICAL REQUIREMENTS
Works well with patients in a generally comfortable office environment. Employees must possess the following physical requirements:
Must be able to lift up to 40 pounds and push up to 100 pounds (on wheels)
Able to work on feet the majority of the day without tiring
Must be able to hear and communicate with staff and clients on the telephone and those who are served in person, and speak clearly in order to communicate information to clients and staff
Must have manual dexterity adequate to read increments on tuberculin syringe accurately
Must have high manual dexterity and tactile sensation on fingertips
Routinely exposed to blood borne pathogens
May be subjected to verbally and/or physically abusive patients
Must have vision which is adequate to read memos, computer screens, registration forms and other clinic documents
Must be able to reach above shoulder level to work. Must be able to bend, squat and sit, stand, stoop, crouch, reaching, kneel, twist/ turn
May be exposed to contagious/infectious diseases
Ampla Health is currently recruiting for an RN Nursing Supervisor Send Resume/apply at:
Ampla Health
Human Resources Dept.
935 Market Street
Yuba City, CA 95991
Or contact:
Teresa Thornton, Corporate Recruiter
(530)751-3749
www.amplahealth.org
See above
See above
See above