Psychiatric Nurse Practitioner (ARNP), Belfair, WA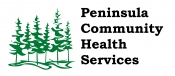 View the Website
Peninsula Community Health Services
Nurse Practitioner
Belfair, WA
April 5, 2017
Job Title: Psychiatric Nurse Practitioner (ARNP)
Department: Medical
Supervisor: Medical Director
FLSA Status: Exempt
Approved Date: February 2014
Purpose:
Provide psychiatric evaluation, medication management, follow-up and consultation to patients individually and jointly with team members. To become an integral part of the treatment team, assuring adequate initial and ongoing assessment. To assist in providing resources to medical staff for all of psychiatry. Also to improve the operations of PCHS in support of its stated mission: providing accessible, affordable, compassionate, quality health care services for our communities by performing the following duties.
Essential Duties and Responsibilities include the following. Other duties may be assigned.
Exchange information and help to develop treatment plans and approaches to patient care.
Manage an ongoing caseload of patients on medication. Patients may be seen individually, with case managers, with family members or other medication management endeavors as developed.
Provide leadership in providing formal and informal education for staff, e.g. present cases, lecture, and participate in the in-service program for staff.
Participate in administrative activities including meetings as directed by the Medical Director.
Serve as a resource and backup consultant to doctors and other medical staff in regards to medication needs and changes.
Provide charting/reports and client documentation as necessary in a complete, accurate, and timely manner.
Supervisory Responsibilities
This job has no supervisory responsibilities.
Competencies
To perform the job successfully, an individual should demonstrate the following competencies:
Continuous Learning - Seeks feedback to improve performance; pursues training and development opportunities; strives to continuously build knowledge and skills; shares expertise with others.
Job Knowledge - Competent in required job skills and knowledge; exhibits ability to learn and apply new skills; keeps abreast of current developments; requires minimal supervision; displays understanding of how job relates to others; uses resources effectively.
Use of Technology - Demonstrates required skills; adapts to new technologies; uses technology to increase productivity; keeps technical skills up to date.
Problem Solving - Identifies and resolves problems in a timely manner; gathers and analyzes information skillfully; develops alternative solutions; works well in group problem solving situations; uses reason even when dealing with emotional topics.
Patient Service - Manages difficult or emotional patient situations; responds promptly to their needs; solicits patient feedback to improve service; responds to requests for service and assistance; meets commitments.
Communications - Expresses ideas and thoughts verbally; expresses ideas and thoughts in written form; exhibits good listening and comprehension; keeps others adequately informed; selects and uses appropriate communication methods.
Cooperation - Establishes and maintains effective relations; exhibits tact and consideration; offers assistance and support to co-workers; works cooperatively in group situations; works actively to resolve conflicts.
Managing Customer Focus - Promotes & establishes patients service standards; develops new approaches to their needs.
Oral Communication - Speaks clearly and persuasively in positive or negative situations; listens and gets clarification; responds well to questions; demonstrates group presentation skills; participates in meetings.
Teamwork - Balances team and individual responsibilities; exhibits objectivity and openness to others' views; gives and welcomes feedback; contributes to building a positive team spirit; puts success of team above own interests; able to build morale and group commitments to goals and objectives; supports everyone's efforts to succeed.
Written Communication - Writes clearly and informatively; edits work for spelling and grammar; varies writing style to meet needs; presents numerical data effectively; able to read and interpret written information.
Qualifications
To perform this job successfully, an individual must be able to perform each essential duty satisfactorily. The requirements listed below are representative of the knowledge, skill and/or ability required.
Education and/or Experience
ARNP & RN license with prescriptive authority in the State of Washington with a specially in adult psychiatry. Experience with chronically mentally ill patients preferred. Excellent verbal and written skills and the ability to communicate with chronically mentally ill consumers. Must be able to work collaboratively with agency staff and community providers.
Language Skills
Ability to read, analyze and interpret the most complex documents. Ability to respond effectively to the most sensitive inquiries or complaints. Ability to write speeches and articles using original or innovative techniques or style. Ability to make effective and persuasive speeches and presentations on controversial or complex topics to top management, public groups, and/or boards of directors.
Mathematical Skills
Ability to work with mathematical concepts such as probability and statistical inference, and fundamentals of plane and solid geometry and trigonometry. Ability to apply concepts such as fractions, percentages, ratios, and proportions to practical situations.
Reasoning Ability
Ability to define problems, collect data, establish facts, and draw valid conclusions. Ability to interpret an extensive variety of technical instructions in mathematical or diagram form and deal with several abstract and concrete variables.
Computer Skills
Must have the ability to use a computer and related technology efficiently to operate a range of software programs.
Certificates, Licenses, Registrations
The following are required for this position:
HIV/AIDS Training
ARNP & RN License from Washington State Department of Health
Board Certifications with a specialty in psychiatry
DEA Certification
CPR Certification
Valid Driver's License
Auto Insurance
All certifications & licenses must be kept in a current or renewed manner at all times. No inactive, expired certifications or licenses are allowed.
Physical Demands
The physical demands described here are representative of those that must be met by an employee to successfully perform the essential functions of this job. Reasonable accommodations may be made to enable individuals with disabilities to perform the essential functions.
While performing the duties of this Job, the employee is frequently required to stand; walk; sit; use hands to finger, handle, or feel; reach with hands and arms and talk or hear. The employee is occasionally required to taste or smell. The employee must frequently lift and/or move up to 25 pounds. Specific vision abilities required by this job include close vision, distance vision, color vision, peripheral vision, depth perception and ability to adjust focus.
Work Environment
The work environment characteristics described here are representative of those an employee encounters while performing the essential functions of this job. Reasonable accommodations may be made to enable individuals with disabilities to perform the essential functions.
While performing the duties of this Job, the employee is frequently exposed to wet and/or humid conditions; moving mechanical parts; fumes or airborne particles and risk of electrical shock. The noise level in the work environment is usually moderate.
To Apply
Send resume and salary requirements to Susan Chesbrough at sechesbrough@pchsweb.org
See above
See above
See above