Senior Computer Specialist, Seattle, WA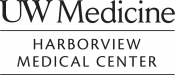 View the Website
Harborview Medical Center
Technical/Professional
Seattle, WA
April 5, 2017
As the region's only Level I Trauma center, Harborview Medical Center (HMC) is well known for innovations and excellence in trauma care and its centers of emphasis: Trauma, Burn, Neurosciences, AIDS/STD, Center for Advanced Reconstruction and Rehabilitation (CARER), and mentally-and medically- vulnerable populations. In addition to the centers of emphasis, HMC serves a mission population for King County. Harborview employees are committed to the vital role the institution plays in the immediate community, as well as the entire Northwest region. HMC is owned by King County and managed by the University of Washington (UW) and serves as a training site for UW's School of Medicine. The UW is proud to be one of the nation's premier educational and research institutions. Our people are the most important asset in our pursuit of achieving excellence in education, research, and community service. Our staff not only enjoys outstanding benefits and professional growth opportunities, but also an environment noted for diversity, community involvement, intellectual excitement, artistic pursuits, and natural beauty.
We have an exciting opportunity for a SENIOR COMPUTER SPECIALIST.
The DEPARTMENT OF PATHOLOGY is an internationally renowned department, with strong teaching, research, and ever expanding clinical service activities. The Department operates hospital based Anatomic Pathology laboratories at UWMC HMC, and NWH, and several small specialty laboratories providing both inpatient and outpatient services. The faculties are nationally renowned and sought out for their specialty clinical consultation services. In addition to medical student teaching, the Departments of Pathology and Laboratory Medicine offer a joint residency program leading to Board certification in several sub-specialty areas. The Residency and graduate training programs are considered to be in the top in the Nation. The Anatomic Pathology laboratories are intricate to the teaching of medical students and residents. The Department of Pathology also has a graduate program leading to the Ph.D., has administrative responsibility for the Medical Scientist Training Program leading to combined M.D. /Ph.D. degrees, and has pre- and post-doctoral specialty training programs supported by 4 NIH training grants.
This position specializes in the analysis, design, development and implementation of clinical information system updates to provide accurate and timely patient information, research data, and other data required by our numerous training programs, and to maximize the billing of services through the hospitals and University of Washington Physicians.
This SENIOR COMPUTER SPECIALIST position provides independent and critical analysis of laboratory operations and information systems as required in the design, develop, implement, and maintenance of the Anatomic Pathology Laboratory Information Systems (Sunquest's Anatomic Pathology Laboratory Information System, PowerPath). In collaboration with UWMC, HMC, NWH & SCCA Anatomic Pathology management, system users, and computing personnel, the position also identifies and maintains reference files, systems enhancements, and addresses system functionality concerns.
Requirements: Bachelor's degree in business, allied health, information technology, computer science, engineering, or closely related field AND at least two to four years of SQL or other relational database analyst experience.
Professional computing and information technology experience to include: design, installation, and maintenance of complex automated management systems.
An equivalent combination of education and experience may substitute with stated requirements.
Desired: 5 years of Anatomic Pathology laboratory experience with the PowerPath Laboratory Information System.
Condition of Employment: Fast-paced environment with an intermediate level of interruptions. Provide immediate assistance to all users to expedite patient care. Requires excellent organization skills and ability to multitask and independently prioritize effectively. Rotation for evening and weekend on-call with pager.
See above
See above
See above