Public Health Nurse, Eureka, CA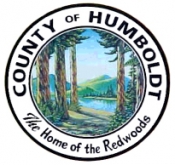 View the Website
County of Humboldt
Nurse
Eureka, CA
March 28, 2017
COUNTY OF HUMBOLDT
HUMAN RESOURCES

PERSONNEL SERVICES
825 5th Street, Room 100, Eureka, CA 95501
Telephone (707) 476-2349 Fax (707) 445-7285
HUMBOLDT COUNTY HUMAN RESOURCES ANNOUNCES AN OPEN RECRUITMENT FOR:
PUBLIC HEALTH NURSE
Exam # 2014-169
Monthly Salary: $5,318 - $6,824
CalPERS Retirement
Tier I: Prior to 7/5/2012: 2.7 @ 55
Tier II: Post 7/6/2012: 2.0 @ 55
Tier III: Post 1/1/2013: 2.0 @ 62
NOTE: A valid CA certification as a Public Health Nurse is required for this position.
JOB DESCRIPTION
A Public Health Nurse, under general supervision, provides a full range of Public Health nursing services including teaching, health assessment, and counseling services in homes, clinics, schools, community centers and similar locations in relation to the prevention and control of diseases and adverse health conditions; performs related work as assigned.
MINIMUM QUALIFICATIONS
Knowledge of: Principles, practices and current trends of public health nursing and education; provisions of the California Nurse Practice Act and applicable state and local codes; principles of nutrition and its effect on varying age groups; pathophysiology of the major causes of illness and handicapping conditions; maternal, child and adolescent health principles and practices; normal growth and development including the aging process; demographic, biostatistical and data collection methods utilized in evaluating public health needs and problems; principles, practices and methods of control and prevention of communicable and chronic disease; methods of prevention of accidents and abuse and neglect of children, spouses and the elderly; techniques for evaluating normal and abnormal behavior patterns; county, state, welfare and social service agencies services and facilities; financial support resources for public health care services.
Skill in: Managing a caseload and establishing priorities for case management, treatment and referral; applying the principles of epidemiology to a wide range of social and health problems; performing nursing assessments and selected diagnostic tests and giving prescribed treatments; identifying community health needs through analysis of demographic and biostatistical data and information; exercising sound independent judgment within established procedural guidelines; assessing abnormal health and behavior, and developing effective treatment and referral plans; following up on recommended treatment plans to ensure effective resolution of health and related problems; preparing clear, complete and accurate documentation, reports, and other written materials; establishing and maintaining effective working relationships with those contacted in the course of the work.
Other Requirements: Must possess a valid California driver's license. Must possess a valid license to practice as a Registered Nurse in the state of California and a valid California State Public Health Nursing certificate.
DESIRABLE EDUCATION AND EXPERIENCE
A typical way to obtain the knowledge and skills outlined above is equivalent to graduation from a four year college or university accredited by the National League for Nursing with major coursework in nursing and attainment of the Public Health Nursing Certificate and one year of experience in public health nursing.
FILING DEADLINE: CONTINUOUS OPENING
Please see on-line job announcement for important further details about this job position. This flyer is a courtesy announcement only and is not meant to replace the full official job announcement that can be found on our website at www.humboldtgov.org/hr. A complete online application is required for this position.
See above
See above
See above