Lead Medical Technologist, Nome, AK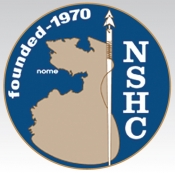 View the Website
Norton Sound Health Corporation
Technical/Professional
Nome, AK
March 23, 2017
Lead Medical Technologist, Relocate to Nome, Alaska!
Norton Sound Health Corporation is recruiting for a Lead Medical Technologist to join our team! Work in our award-winning, state-of-the-art facility in the uniquely rustic village setting of Nome Alaska. We offer competitive salaries, generous compensation packages, and a generous Hiring Bonus!
Job Description:
Provide expert-level clinical medical technology testing services for all areas of pre-analytic, analytic and post-analytic testing. Oversee maintenance of the policies and procedures as expert technical lead in assigned area of the laboratory and ensure compliance with all regulatory requirements.
Minimum Requirements:
Bachelor's degree in Science or Medical Technology. 5 years' experience in a clinical hospital laboratory with 2 years' experience in a supervisor/manager role. Must be nationally registered or licensed as a Medical Technologist, Clinical Laboratory Scientist or equivalent.
To Apply
Norton Sound Health Corporation is an exciting and fulfilling place to work. You will work with a diverse and dynamic staff, all committed to delivering excellent health care with compassion, whether at the hospital in Nome or one of the village clinics. Our salaries are competitive and our benefit package is very generous.
We invite you to explore the job opportunities available at NSHC. Please visit our Vacancy List page for our current Job openings. If you have any questions regarding a specific job, please contact Human Resources at (907) 443-4573, toll free at 1 (877) 538-3142, or recruiter@nshcorp.org.
See above
See above
See above