Clinic Director, Yakima, WA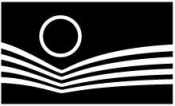 View the Website
Yakima Valley Farm Workers Clinic
Administrator
Yakima, WA
March 20, 2017
Employee Type:
Regular
Employment duration:
Full time
Location:
Lincoln Avenue Medical-Dental Center
Offer Relocation?: Yes
ID: 4244
Description
Oversees and is responsible for efficient operations of assigned clinic sites; champions the assigned locations' Quality Assurance Programs; and carries out other directions from the VP Operations and/or the Chief Operations Officer.
ESSENTIAL DUTIES:
Exemplifies excellent customer relations with patients, visitors, and other employees; shows courtesy, friendliness, helpfulness, and respect.
Holds subordinates accountable for conformity to customer service policy.
Oversees and directs Clinic operations and ensures that they are conducted in accordance with the policies and procedures established by the organization. Enforces organizational policies and procedures.
Conducts staffing in such a manner to meet patient demand for all in clinic and external contractual agreements.
Conducts the necessary performance reviews in concurrence with the organization's HR policy.
Prepares special reports as requested by the VP Operations Chief Operations Officer.
Addresses all patient complaints.
Provides the appropriate budget management and reports variances for all controllable budget line items to the VP Operations.
Manages the timely processing and approval of staff time sheets.
Develops, negotiates, and manages sub-contracts for purchases of services.
Oversees recruiting, interviewing, hiring, and disciplinary process for clinic staff in conjunction with the HR policies and procedures.
Chairs the clinic integrated leadership team comprised of the Clinic Director, Clinic Medical Director, Lead Dentist, and the Nursing Supervisor as the minimum membership.
Participates in all organizational planning as required by the VP Operations.
Develops and maintains necessary ties and or networks with the prevailing communities for the purpose of promoting the mission of YVFWC.
Fosters and maintains strong communication between management and medical providers.
Develops and submits a budget forecast annually to the VP Operations and/or Chief Operations Officer.
Partners with local healthcare leaders to develop a coordinated delivery system within the communities serviced by the clinic(s).
Implements and develops the necessary organizational performance measures and monitors operational functions as directed.
Promotes effective communication throughout the clinic and organization to assure all relevant operational information and understanding is communicated to all clinic employees.
QUALIFICATIONS:
Education: Bachelor's Degree in Business Administration or related field required; . Master's Degree in Business Administration, Management, Health Care Management, or related field preferred.
Experience: Three to five years of directly related experience if Bachelor's; 1 year experience if Master's.
Licenses/Certificates/Registration: Current Washington/Oregon State driver's license and proof of automobile liability insurance coverage.
Knowledge/Skills/Abilities Required: Knowledge of Washington/Oregon States Basic Health Plan; knowledge of YVFWC and the services offered; knowledge of Community and Migrant Health Centers and Primary Health Care services; knowledge of medical/dental office operations preferred; ability to speak English/Spanish preferred; and skills with computers preferred.
About YVFWC
Yakima Valley Farm Workers Clinic serves over 120,000 people across 27 clinics and programs in two states. We have expanded medical care to include dental, orthodontia, nutritional counseling, autism screening, and behavioral health. We also offer community programs that offer assistance with employment and training, afterschool education, rental and shelter assistance, energy assistance, weatherization, HIV and AIDS counseling and testing, home visits, tobacco cessation, and three mobile medical/dental clinics.
Working at YVFWC
Working at Farm Workers Clinic means being the passionate champion for those who have no voice. It means having the opportunity to work with underserved populations and with peers committed to the same work.
At Farm Workers Clinic:
We will consistently TRUST one another to work for the common good.
We will foster INTEGRITY by demonstrating ethical behavior and insisting on doing what we say we will do.
We will demonstrate TRANSPARENCY by being candid and truthful no matter the risk.
We will create PARTNERSHIPS to strengthen ourselves and our community.
We will fight for JUST TREATMENT for all individuals.
We will let JOY in.
We have the COURAGE to be an agent of change and refuse anything short of excellence.
Our mission celebrates diversity. We are committed to equal opportunity employment.PM16
Apply Here
PI97228444
See above
See above
See above