Public Health Nurse Program Manager, Martinez, CA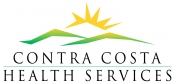 View the Website
Contra Costa County Health Services
Nurse
Martinez, CA
March 13, 2017
PUBLIC HEALTH NURSE PROGRAM MANAGER
$9,408 - $11,435/Month
Contra Costa County Health Services has a rewarding opportunity for a Public Health Nurse Program Manager in Public Health Clinic Services. This position is primarily based in Martinez and incumbents travel throughout the County to their assignment locations. Public Health Nurse Program Managers coordinate and supervise the activities of nursing and health education or health care personnel within one or more public health programs. Incumbents will assist in program and budget development and budget monitoring; develop programs for public health information and education services to the public; supervise clinical services related to the programs; plan and implement special health clinics; provide consultation to the medical community on specific treatment and management of communicable diseases; and develop and coordinate clinical services for populations at risk for public health problems.
Qualified candidates will have a Bachelor's degree in Nursing, 3 years of full-time experience in a health care facility, a valid California Motor Vehicle Operator's License (out-of-state valid motor vehicle operator's license will be accepted during the application process), a current, valid and unrestricted Registered Nurse license issued by the California Board of Registered Nursing, and a Public Health Nurse certificate issued by the California Board of Registered Nursing.
Substitution: One year of additional experience working in a Public Health agency as an administrator, manager or health care services provider may be substituted for the academic major.
Final Filing Date: March 31, 2017
Application Filing: All applicants, including County employees, are to apply on-line at www.cccounty.us/hr, and submit the required information as indicated on the job announcement. All applicants must clearly demonstrate that they meet the minimum qualifications provided on the job announcement. Resumes may not be substituted for the official County application. Paper, faxed or late applications WILL NOT be accepted. EOE
See above
See above
See above