Nurse Practitioner (ARNP), Edmonds, WA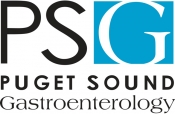 View the Website
Puget Sound Gastroenterology
Nurse Practitioner
Edmonds, WA
March 9, 2017
Nurse Practitioner (ARNP)
Puget Sound Gastroenterology (PSG) is recruiting a well-qualified NP for the Edmonds clinic. PSG is a large single-specialty Gastroenterology group covering both King and Snohomish Counties in Washington State. Our regional group consists of 3 divisions, 26 Physicians and 6 ARNP's.
This position is full-time, 4 days per week in clinic and approximately 40 hours per week.
The successful candidate will function as an independent healthcare provider, working collaboratively with the Gastroenterology health team and outside referring agents. They will be seeing a variety of GI patients including IBS/IBD, hepatology and other liver disease; especially HCV, pre-procedure visits, ED and hospital follow-ups.
We are looking for a Washington State licensed Advanced Registered Nurse Practitioner to establish medical diagnoses, order and evaluate diagnostic studies, assess and/or manage follow-up plans. Conduct comprehensive health history, physical assessment and pre-procedure work-ups of patients with acute or chronic gastrointestinal health problems. Excellent communication skills needed.
The position includes management and/or treatment of liver/hepatology disease.
Requirements:
Washington State RN License
Washington State Adult NP License with DEA Prescriptive authority
Minimum 2 years clinic experience; Gastroenterology experience preferred
We offer an excellent benefit package including medical/dental/vision, 401(k), paid-time-off, LTD and life insurance.
Please visit our website at www.pugetsoundgastro.com.
Please submit your resume including salary requirements, with "Nurse Practitioner – Seattle" in the subject line, to rtodd@psgastro.com
.
See above
See above
See above