Registered Nurses (Multiple Opportunities), Tukwila, WA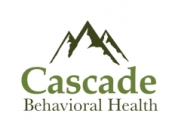 View the Website
Cascade Behavioral Health
Nurse
Tukwila, WA
March 9, 2017
Cascade Behavioral Health in Tukwila, WA has immediate openings for RN's. We have several .8 FTE and .6 FTE openings with excellent pay scale based on experience. We offer great benefits, including 401k. Come and join our exciting growing team!
Job Summary:
The registered nurse (RN) is responsible for directing and supervising assigned personnel and for providing nursing care to patients on an assigned unit. They are responsible for overseeing the care delivered and ensuring appropriate care has been delivered. The RN is responsible for utilizing the nursing process to provide assessment, treatment planning, and evaluation of patient care within designated clinical areas. They provide intensive management and care coordination for both acute and chronic psychiatric/substance abuse patients to assure quality care.
Qualifications:
Must possess strong interpersonal skills and possess the ability to communicate effectively with patients, families, physicians, peers, clinical and non-clinical staff, supervisors and managers as well as staff in community organizations.
Must possess knowledge about human behavior, wide range of mental disorders, from depression to psychosis.
Must have understanding of general nursing, psychiatric nursing and substance abuse.
Must possess the ability to work alone and be able to direct others in the care of patients on a given shift.
Ability to understand and address patient and family expectations and provide excellence in care and service consistent with the organization's mission, vision, values and behavioral standards.
Working knowledge or self-initiative to become knowledgeable of applicable local, state, and federal laws and accreditation standards as applicable to the role.
Must be able to communicate in English both verbally and in writing, in a way that is understood by patients, family members and others related to the mental health care team.
Experience/Skills:
Minimum one (1) year experience in nursing practice
Two (2) years' experience in a behavioral health/psychiatric/addiction recovery environment, inpatient or outpatient, preferred.
Education:
Associate or bachelor's degree in nursing, bachelor's degree preferred
Licensure/Certification:
Current Washington State Registered Nursing licensure without restrictions
Current Health Care Provider CPR Certification
Crisis prevention training on hire and ongoing
Certification in psychiatric or substance abuse nursing, ie. Psychiatric and Mental Health Nursing (PMHN), Certified Addiction Registered Nurse (CARN), preferred.
Apply online at www.cascadebh.com
See above
See above
See above