Inpatient Utilization Management Nurse, San Francisco, CA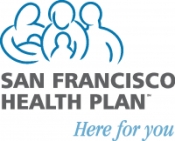 View the Website
San Francisco Health Plan
Nurse
San Francisco, CA
March 9, 2017
Inpatient Utilization Management Nurse
Location: San Francisco
# of Openings: 2
Description
The San Francisco Health Plan is a managed care health plan designed by and for the people of San Francisco. Our mission is to provide affordable, high quality health care to San Francisco residents and support our safety net.
We are ambitious in our pursuits, passionate about our mission, and creative in our execution. We thrive on our culture of serving with respect, striving to excel, and teamwork.
What makes SFHP different? Our people do. Every day, we are doing things to transform our city and the lives of over 130,000 people in the city! There hasn't been a more exciting time than now to join SFHP as we continue to grow and become a model for healthcare reform in the state and nation.
THE EXCITING CHALLENGE
You are looking for a managed care office environment position and you are ready to make an impact on patient care. San Francisco Health Plan is seeking a California Registered Nurse for its Inpatient Utilization Management team. You must be a California Registered Nurse who is passionate about making a difference in the lives of individual members and improving our system of healthcare in San Francisco. You should be a skilled team player, detail oriented, innovative and committed to the belief that managing care and utilization can be a tool to improve quality and promote sustainability of our safety net.
This is an onsite position located at our office in downtown San Francisco with the possibility of working onsite at a hospital in San Francisco.
Schedule is standard office hours of: 8:30am to 5:30pm Monday-Friday.
Schedule also includes occasional rotating weekends and holidays (these are remote, from home).
ESSENTIAL DUTIES & RESPONSIBILITIES
Able to collect patient information and utilize clinical assessment skills to make decisions regarding medical necessity of services.
Able to determine which cases should be referred to the Medical Director for evaluation.
Able to apply clinical criteria and guidelines to ensure appropriate administration of benefits and optimum medical outcomes based on the use of relevant SFHP policies, InterQual criteria and Medicaid/Medicare guidelines.
Works closely with hospital case managers to repatriate members back to member's designated home hospital.
Works closely with hospital staff to ensure appropriate discharge planning for our members at hospitals and skilled nursing facilities
Collaboration with Medical Directors to ensure quality and cost-effective care
Meet departmental review and documentation standards for work assignments including compliance with mandated turnaround times for decisions and provider/member communication
This position does not directly manage personnel, but requires team work with licensed and non-licensed staff
Coordination of care and referrals to services and facilities such as home health, skilled nursing, intermediate care, infusion center, PT/OT, and speech therapy
Coordination of care for members requiring services from community agencies, the department of public health, and Medi-Cal carve-out and waiver programs
Collaboration with team members on cross-departmental improvement efforts: quality improvement projects, optimization of cost management, member satisfaction improvement, and decreasing out of medical group hospital admissions.
Other duties as assigned.
WHAT YOU WILL BRING
Valid and current unrestricted Registered Nurse license in the state of California.
Two to five years of acute clinical experience in a hospital required.
Ability to work independently and apply critical thinking skills towards making appropriate decisions.
Excellent oral and written communication skills.
Ability to work with socially and ethnically diverse populations.
Prior experience in case management, resource management or utilization review preferred.
Experience with Medi-Cal and or Department of Health Service regulations and standards preferred.
Proficiency with PC-based computer systems, ability to learn new information systems and software. Experience with managed care systems or electronic medical record preferred.
WHAT WE OFFER
The chance to work in a vibrant atmosphere with the most amazingly talented people who are shaping the future of healthcare!
Competitive & robust salary package
An industry-leading suite of health care, pension/retirement and lifestyle benefits
Very generous PTO (in addition to 12 paid holidays)
A healthy work/life balance
The opportunity to make a difference in the lives of many in San Francisco!
If this sounds like you, please apply to the Utilization Management Nurse, Inpatient position directly at www.sfhp.org/careers.
San Francisco Health Plan is an Equal Opportunity Employer (EOE) M/F/D/V
Pursuant to the San Francisco Fair Chance Ordinance, we will consider for employment qualified applicants with arrest and conviction records.
See above
See above
See above